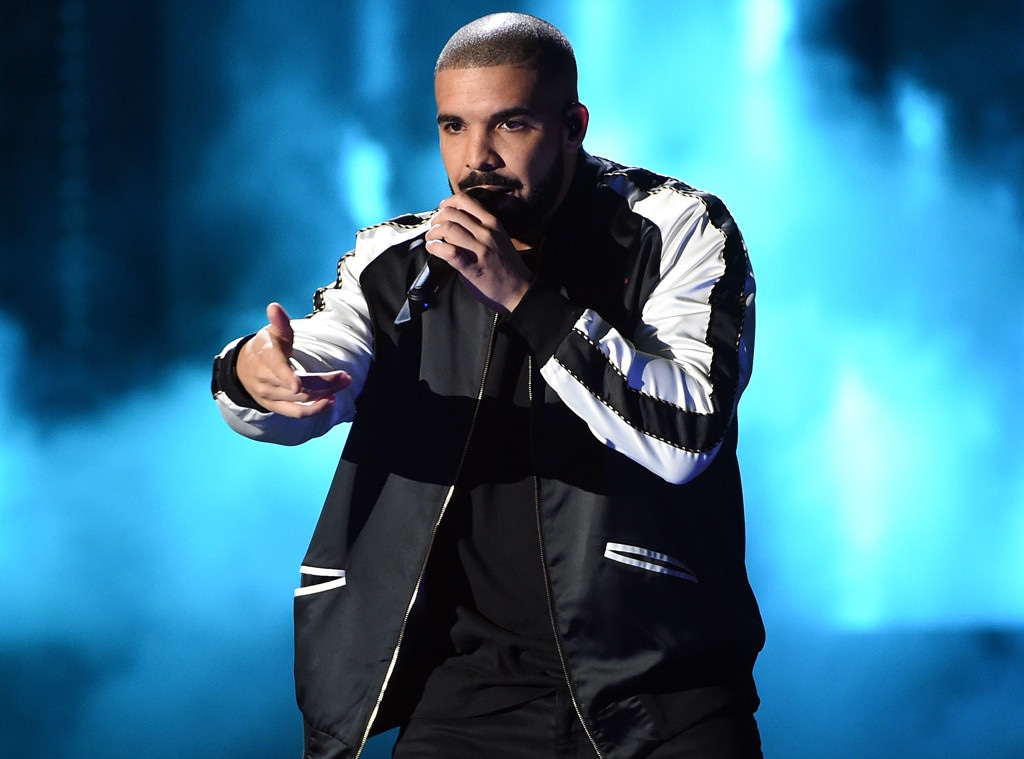 Kevin Winter/Getty Images
Did Drake drop clues about his son's name long before confirming he is in-fact a father on his latest album, Scorpion? 
That's exactly what the internet is hypothesizing after the lyrics to "God's Plan" were revealed to have a possible double meaning. In the smash hit Drake raps, "I only love my bed and my momma, I'm sorry," but an unconfirmed conspiracy theory claims the hip-hop superstar is actually referencing his baby's middle name.  
Writes one Twitter user, "Drake's son's name is Adonis Mahbed so in 'God's Plan' when he said 'I only love my bed & my momma' he actually said 'I only love Mahbed & my momma.'" 
Your mind is blown, right? Let's dig a little deeper. 
Rumors surrounding Drizzy's top-secret child sparked last year and were reignited when Pusha T released "The Story of Adidon," a diss track accusing the rapper of hiding his child from the public.
The alleged mother of Drake's son, Sophie Brussaux, previously referred to him as Adonis in a since-deleted Instagram post, but has never confirmed his middle name. Neither has Drake, which leads us to believe that this theory is just that—a theory. 
Drake makes several references to fatherhood on Scorpion, which dropped last Friday. The 3-time Grammy winner details the deeply personal experience on "March 14," rapping, "Yesterday morning was crazy / I had to come to terms with the fact that it's not a maybe / That s--t is in stone, sealed and signed / She not my lover like Billie Jean but the kid is mine... I'm out here on front lines just trying to make sure that I see him sometimes / It's breaking my spirit / Single father, I hate when I hear it / I used to challenge my parents on every album / Now I'm embarrassed to tell them I ended up as a co-parent." 
So is it Mahbed or my bed that has Drake's heart? Only he can debunk the internet's wild assumption once and for all!