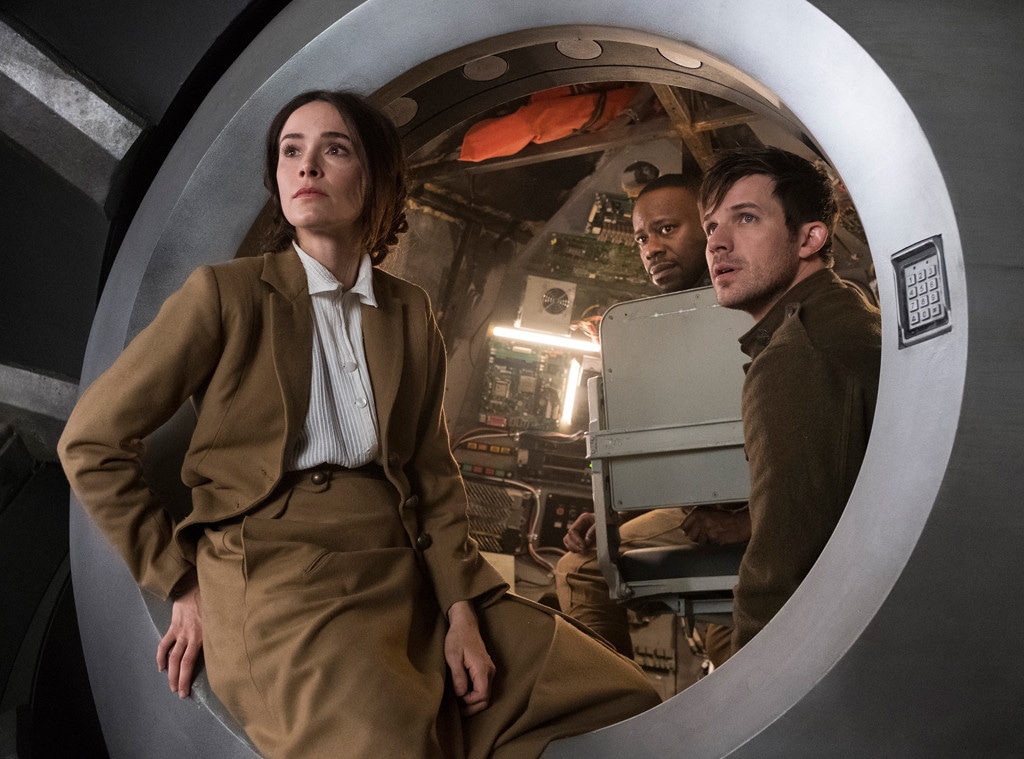 NBC
It looks like time has officially run out for Timeless. The NBC drama was canceled after one season only to see that decision reversed a week later was canceled again in June. Producers and fans hoped the time travel series would find a new home and/or receive a wrap up series finale movie, but that doesn't appear to be in the cards for the show starring Abigail Spencer, Matt Lanter, Malcolm Barrett and Goran Visnjic.
Series co-creator Shawn Ryan broke the news in a series of tweets, detailing the conversation he had with producers Sony Pictures Television. "While Sony will continue to look at any and all options, actor deals have expired and it appears there will be no Season 3 or beyond," he tweeted.
Regarding the TV movie, Ryan said discussions are still ongoing, but there are "considerable economic obstacles" that stand in the way.
See the tweets below.
"[Eric Kripke, co-creator] me, the cast, writers & crew of #Timeless want to send our immense thanks and gratitude to all the #ClockBlockers who fought so hard for this show," Ryan tweeted. "You made a second season possible and gave us hope for a Season 3. We wish the news was better. We love you all."
Timeless followed a team as they attempted to stop American history from being rewritten through time travel. The two-season show also starred Paterson Joseph, Sakina Jaffrey and Claudia Doumit. During its 10-episode second season the series never managed to crack more than 3 million live viewers. However, with DVR playback the show managed to add roughly 2 million viewers to each episode.