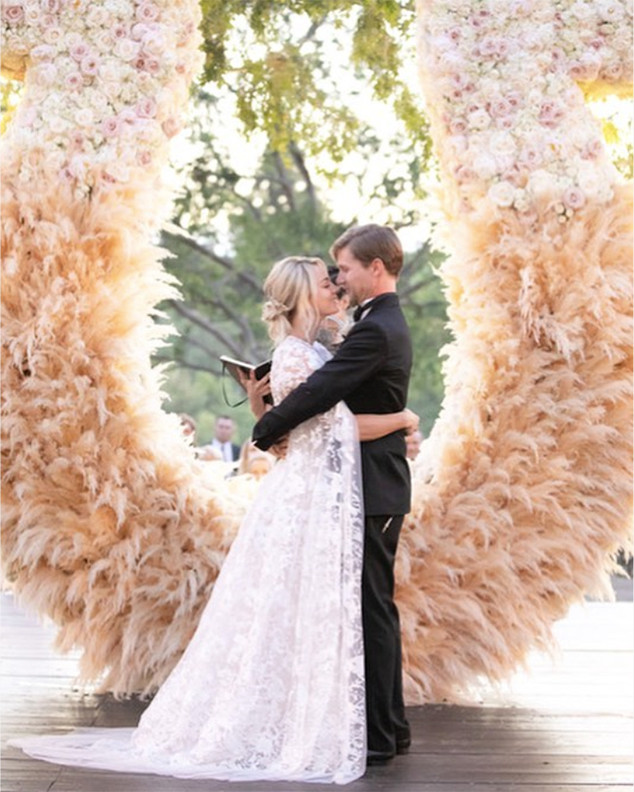 Claudia Craig
After getting engaged to Karl Cook last November, Kaley Cuocoknew exactly who she needed to call to get her special day underway.
"Right after she got engaged, she called me and asked for me to be to be her planner," Lauren Tatum of Lauren Tatum Events of Los Angeles told E! News exclusively. "We've worked together for years..."
After nearly two years of dating the fellow equestrian, the Big Bang Theory star and her longtime beau were ready to tie the knot—and the star had an idea of how she wanted the milestone to look.
"30 minutes after she got engaged, she called me and sent me a bunch of pictures, personal pictures," Tatum recalled. "The vision was that it was to be romantic and that the animals were to be included and that it would have lots of lights and be sparkly...Romance, animals, 1920s theme and love."
The star got exactly what she asked for as Tatum and her team went to work to bring her wedding fantasy to life on Saturday night. Set at Cook's Pomponio horse ranch in Southern California, the day was packed with details especially significant to the bride and groom.