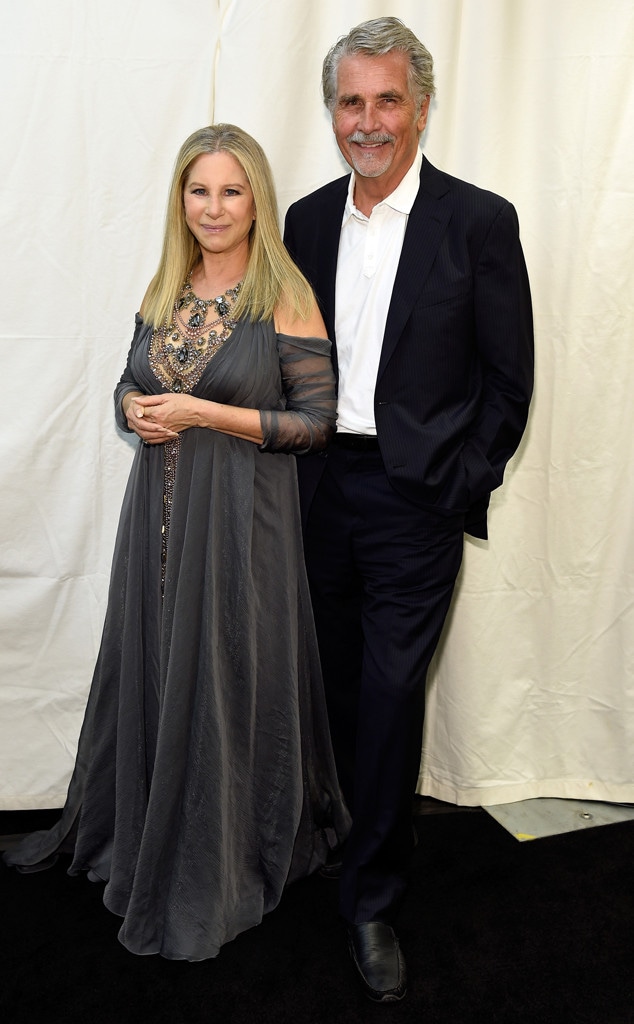 Kevin Mazur/Getty Images for BSB
20 years of marriage later, Barbra Streisand's love for husband James Brolin remains evergreen. 
The two-time Oscar winner celebrated a special milestone on Sunday when she rang in her 20th wedding anniversary with her longtime love. 
"Has it really been 22 years since our blind date @jamesbrolin_?" she wrote on Instagram along with a photo of the two together. "Married for 20 years. Happy anniversary honey. Bee. X."
The sweet tribute comes two decades after the A-list pair tied the knot in a top-secret wedding ceremony at her Malibu estate on July 1, 1998—two years to the day of their first date. 
"My husband and I were set up on a blind date," she previously recalled to W. "I met him at a dinner and expected a bearded mountain-man type, and he had cut off all his hair and was clean-shaven. I asked him, 'Who screwed up your hair?' He later told me that's when he fell in love with me. My fella likes to hear the truth, which is unusual."
A few months later, Streisand realized she had fallen for Brolin all the same and the two ultimately wed—the second time for her and the third time for him. The Funny Girl star had been previously married to Elliott Gould, with whom she shares son Jason Gould.
Meanwhile, Brolin had tied the knot to Jane Cameron Agee and had sons Josh Brolin and Jess Brolin, before marrying Jan Smithers, with whom he had daughter Molly Elizabeth Brolin. 
While their previous relationships had not worked out, these two are very clearly still going strong. 
"We are better than ever," he recently said in an interview on KTLA 5 in May. "We're better than that first date 20 years ago."
Happy Anniversary to the star couple!