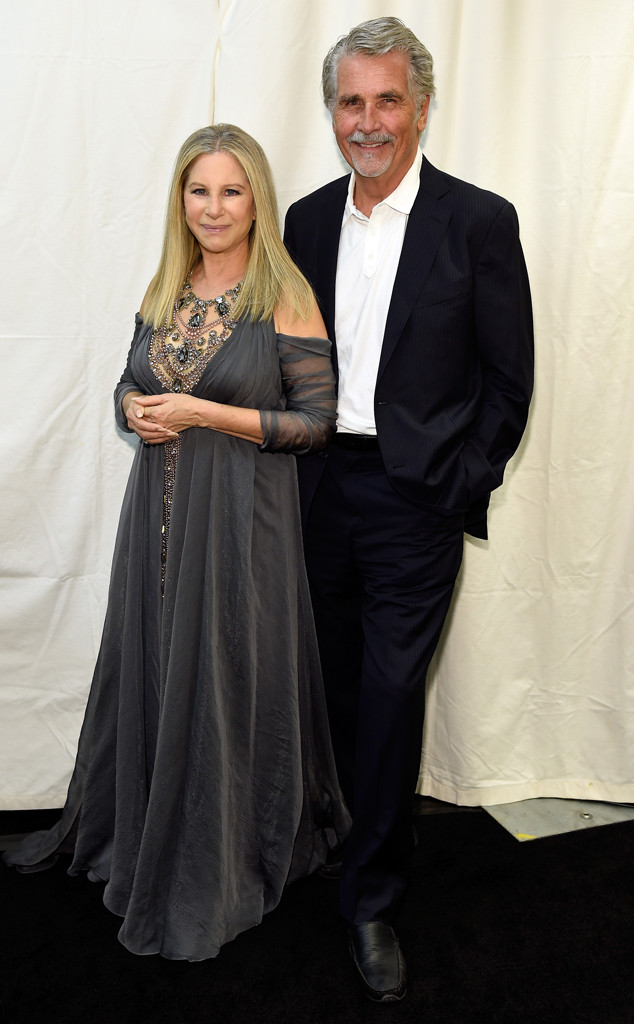 Kevin Mazur/Getty Images for BSB
20 years of marriage later, Barbra Streisand's love for husband James Brolin remains evergreen.
The two-time Oscar winner celebrated a special milestone on Sunday when she rang in her 20th wedding anniversary with her longtime love.
"Has it really been 22 years since our blind date @jamesbrolin_?" she wrote on Instagram along with a photo of the two together. "Married for 20 years. Happy anniversary honey. Bee. X."
The sweet tribute comes two decades after the A-list pair tied the knot in a top-secret wedding ceremony at her Malibu estate on July 1, 1998—two years to the day of their first date.
"My husband and I were set up on a blind date," she previously recalled to W. "I met him at a dinner and expected a bearded mountain-man type, and he had cut off all his hair and was clean-shaven. I asked him, 'Who screwed up your hair?' He later told me that's when he fell in love with me. My fella likes to hear the truth, which is unusual."