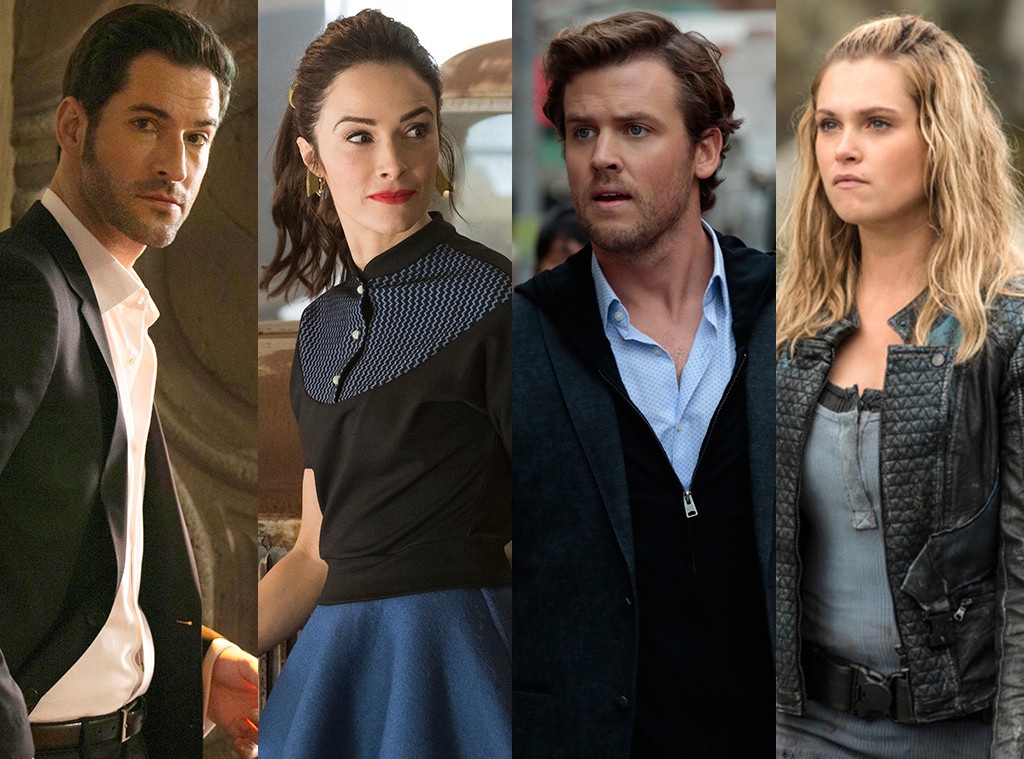 FOX, NBC, ABC, CW
Welcome one and all to the 2018 TV Scoop Awards! 
We're here tonight in this beautiful website on the internet to hand out awards to some of the best that TV has to offer, all based on votes from the viewers at home. More than several million votes were cast over a three week period in June, and surely some fingers and some sanities were lost in the process. 
Hopefully, it was all worth it in the end to get to show your support for the shows and actors you love, even if you didn't end up winning. 
This year, there were a few shows that really dominated across the board. Both Lucifer and The 100 walk away with six awards each, while Deception has three and Timeless earned a very respectable two.  
In a couple of months, it will be time for our annual tournament of TV's coolest women, so stay tuned. And if you need some new TV to watch during these hot summer months, check out our list of suggestions to catch up on—all one or two seasons at the most.