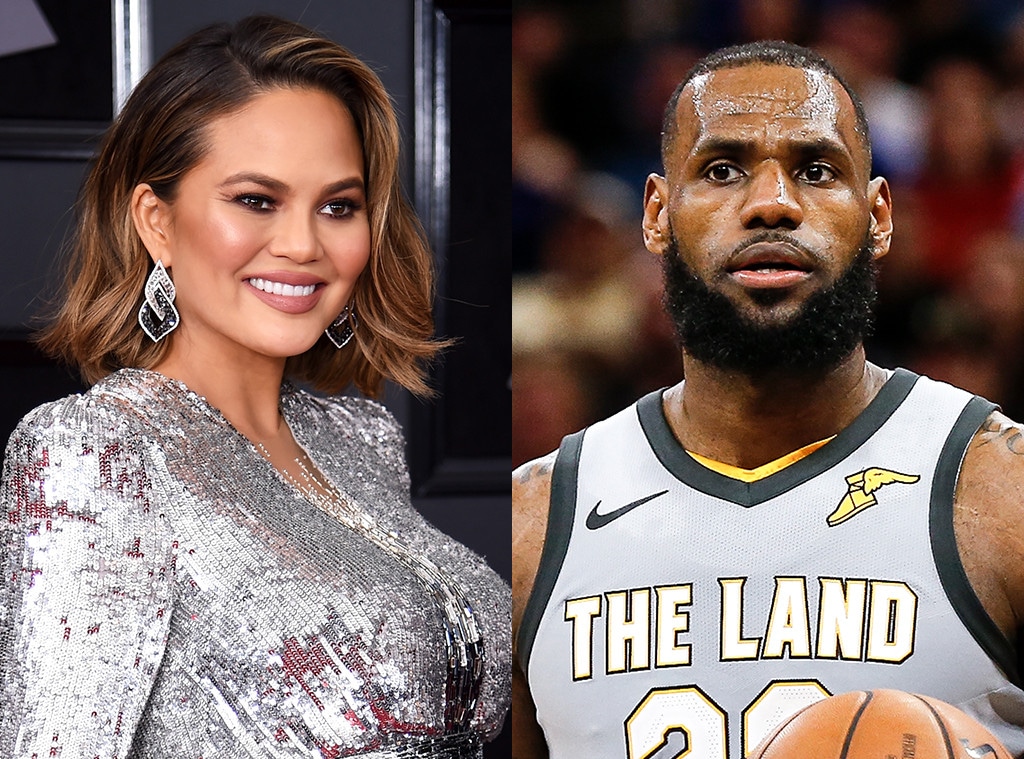 Getty Images
The L-Train is coming to the Lake show!
After some serious speculation, free agent LeBron James is officially making the move from the Cleveland Cavaliers to the Los Angeles Lakers for the upcoming NBA season—and celebs can't stop talking about it his move to Tinsel Town.
Klutch Sports Group, the agency that reps the NBA power forward, tweeted the news on Sunday: "LeBron James, four time NBA MVP, three time NBA finals MVP, fourteen time NBA All Star, and two time Olympic gold medalist has agreed to a four year, $154 million contract with the Los Angeles Lakers."
This isn't the first time that James has sent shockwaves through the world when he made a major team switch. In 2010 he went on ESPN to announce in a televised interview that he was leaving Cleveland to join Dwyane Wade and the Miami Heat for four seasons. The NBA superstar won the Heat championships in both 2012 and 2013. In 2014, James, an Akron, Ohio native, went back to his roots and rejoined the Cavs, where he has remained—until now, much to the delight (and dismay) of the world.
Along with a slew of vocal fans, stars like Chrissy Teigen, Ice Cube and more took to social media to share their thoughts on the news that the four-time NBA MVP was bringing his talents to Los Angeles.
Soon after the news became official, Chrissy retweeted ESPN reporter Adrian Wojnarowski's post and simply commented, "Told youuuu."
Retired Lakers player Kobe Bryant tweeted, "Welcome to the family @KingJames #lakers4life #striveforgreatness @JeanieBuss @MagicJohnson and RP well done!!!"
Ice Cube also posted about the happy news, tweeting, "There is a God! Must be Magic! #happydaysarehereagain."
Suffice it to say, a lot of people (famous and otherwise) have a lot of feelings on the multi-million dollar move!