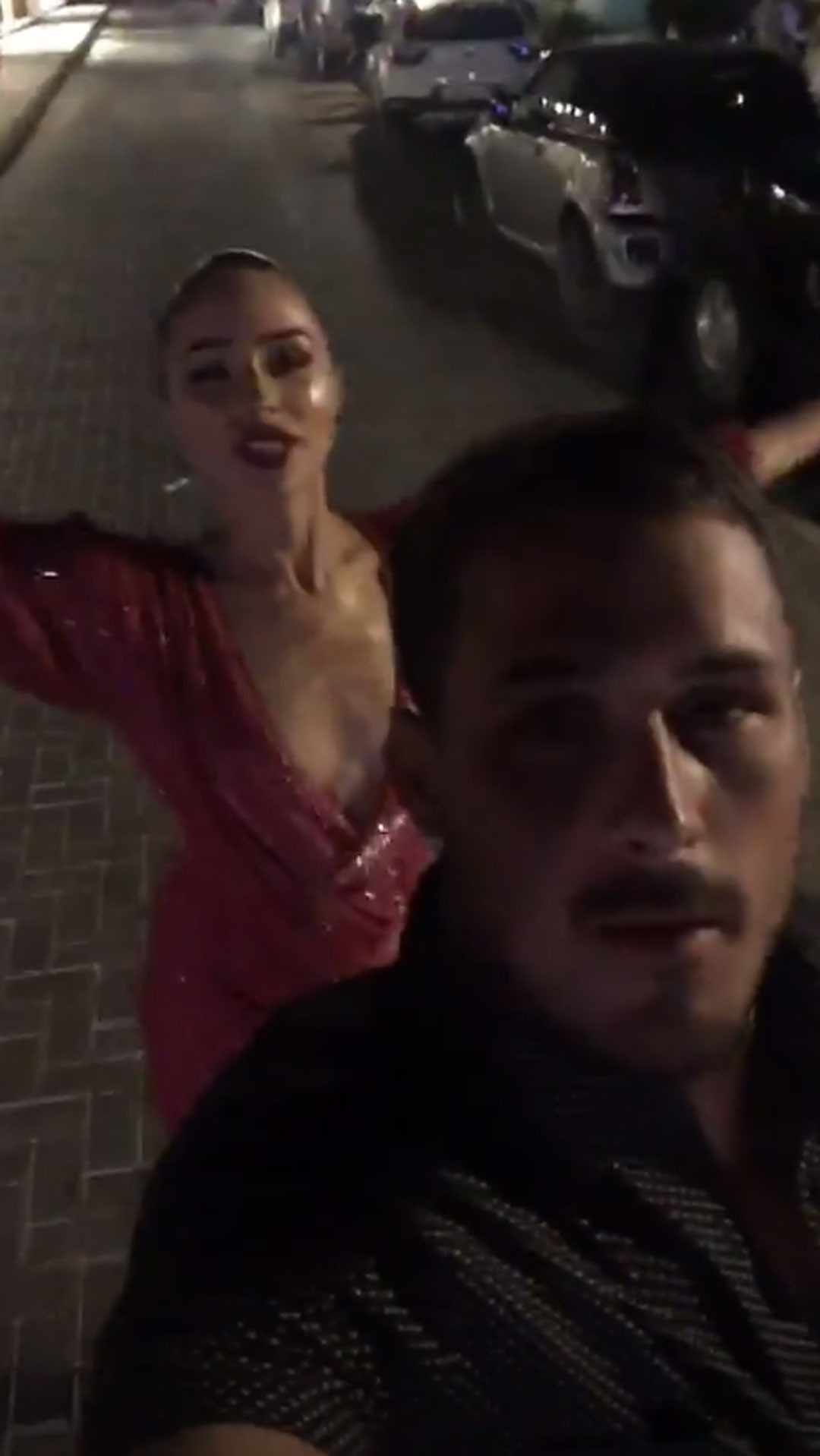 Instagram
Olivia Culpo and Danny Amendola appear to be back on, because they were just in Ibiza together.
On Thursday night, the NFL wide receiver posted a video of the Model Squad star on his Instagram Story, showing them walking together. Amendola could also be seen on the dance floor with pals in one of Culpo's Instagram Story videos. Culpo and Amendola were in Ibizia with REVOLVE.
Back in March, the Miss Universe 2012 winner confirmed her split with Amendola after more than two years of dating. But three months later, Culpo and Amendola were spotted attending a wedding together, sparking reconciliation rumors.
Earlier this month, a source told E! News that the former couple was "working on their relationship."
"Olivia and Danny are not exclusively dating, but are working on their relationship," the insider shared with us at the time. "Danny reached out to Olivia and wanted to clear the air between them. She had previously told him she would be his date to a wedding, and decided to go with him last weekend."
"They are working on things and are definitely talking and seeing each other often," the source continued. "Olivia has minor commitment issues and is very independent, making it hard for her to be in a relationship. She also travels often and is very busy with work, which is hard."
The insider also added that Olivia "really cares about Danny and hopes they can have a second chance."
When asked about the breakup in March, Culpo told Access Hollywood she wasn't "comfortable" talking about the split just yet.
"We are broken up and it's just so fresh for me. I don't feel comfortable talking about it," she said.
When asked if she has had any contact with Amendola since the split, she replied, "Everyone goes through breakups in life. Everybody has their own way of handling it and it's something that I am definitely not going to get into at this moment. But I am sure everyone can relate to heartbreak."