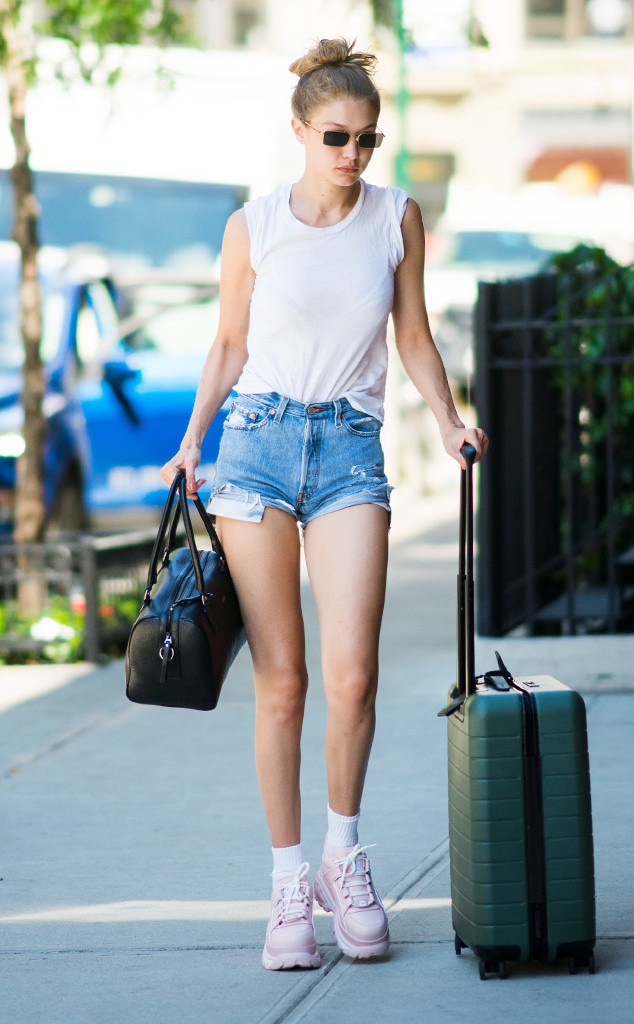 Splash News
Swamp legs are a thing! 
It's hot. You're riding on the subway, bus or even a car with leather seats. All the sudden sweat begins tricking down your stems. More ventilation is a must. While your typical denim cutoffs and skirts will be major wardrobe players this season, you may want to rotate in a few game-changers—the unexpected shorts celebs like Gigi Hadid, Bella Hadid and Kourtney Kardashian are already wearing. 
Don't worry—these looks aren't too drastic from what you're already wearing. With a few design tweaks and styling tips, these shorts (which are typically relegated to the gym or couch) can take you to the beach, backyard BBQ and beyond. 
The trick is pairing these essentials with more structured, refined pieces. 
To see the summer shorts you're going to want to live in all summer, keep scrolling.