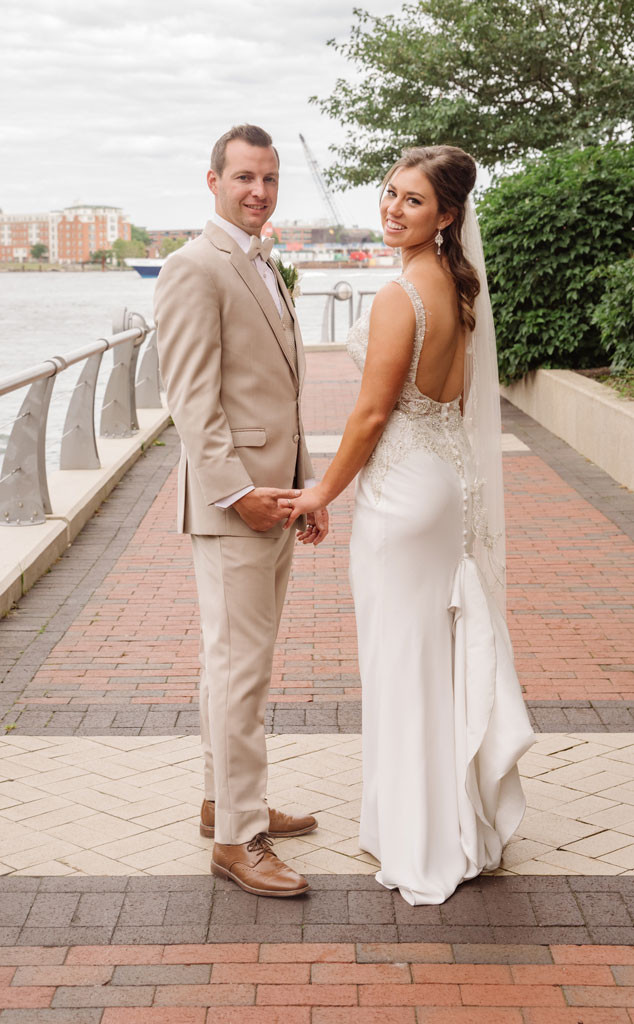 Courtney Hizey Photography & Emily Maultsby
One of Married at First Sight's most familiar couples has decided to call it quits.
A source confirms to E! News that Ryan Buckley and Jaclyn Schwartzberg have split after 10 months of marriage.
"We have split and trust me we are both much happier and healthier this way. Thank you so much for all the love and support," Jaclyn shared on Instagram. "We ALL deserve a good love story, whether you find it in high school, tinder, out dancing, on vacation or a show. Love is love, and it certainly doesn't judge. This was a fabulous bunch and I'm always grateful for learning experiences, especially when they involve self growth."
Fans first met the pair when they appeared on Lifetime's hit reality show during season six.
Jaclyn is a former teacher turned sales representative whose boyfriend sadly passed away suddenly two years before the show. As for Ryan, he is a firefighter and paintball enthusiast who was looking to find someone to settle down with.