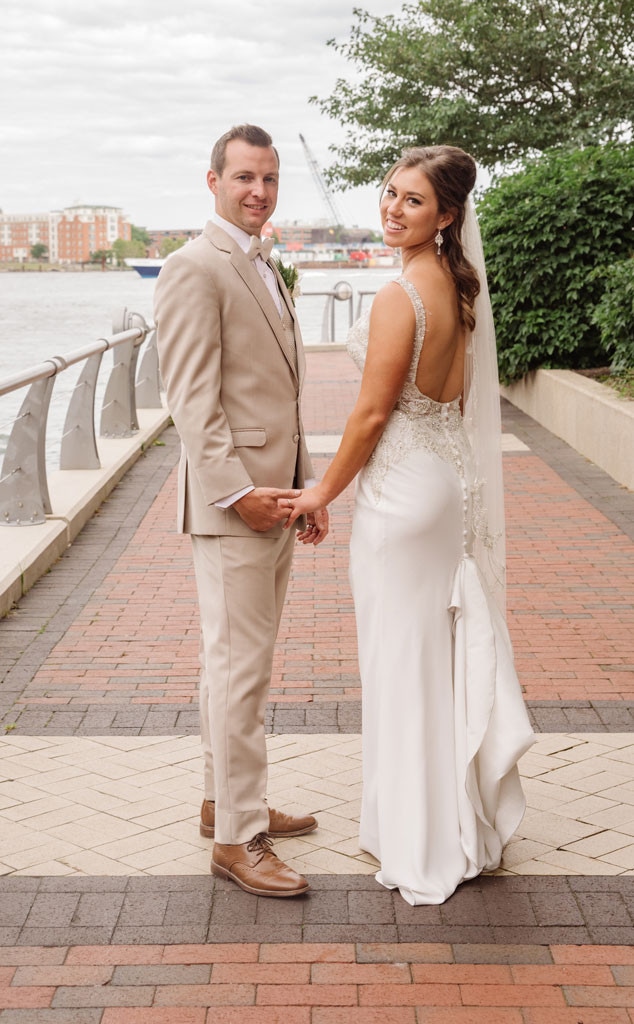 Courtney Hizey Photography & Emily Maultsby
One of Married at First Sight's most familiar couples has decided to call it quits.
A source confirms to E! News that Ryan Buckley and Jaclyn Schwartzberg have split after 10 months of marriage.
"We have split and trust me we are both much happier and healthier this way. Thank you so much for all the love and support," Jaclyn shared on Instagram. "We ALL deserve a good love story, whether you find it in high school, tinder, out dancing, on vacation or a show. Love is love, and it certainly doesn't judge. This was a fabulous bunch and I'm always grateful for learning experiences, especially when they involve self growth." 
Fans first met the pair when they appeared on Lifetime's hit reality show during season six.
Jaclyn is a former teacher turned sales representative whose boyfriend sadly passed away suddenly two years before the show. As for Ryan, he is a firefighter and paintball enthusiast who was looking to find someone to settle down with.
"I feel really happy that I got to meet you and through all the highs and lows, I do know that I want to stay married to you. You're the person I want to be with and I want to do what I have to do to make you happy," Ryan shared with his wife on decision day. "There's no other girl I have eyes for."
Jaclyn would later add, "I'm picturing my future with Ryan to be a house filled with love and hopefully kids and a family that will be adventurous and full of energy I'm sure…but we will have each other. I'm excited to see where it goes."
Ultimately, fans got a sense that trouble could be in paradise between the two when they stopped posting photos of each other on Instagram. In addition, they no longer follow each other on social media.
Fans will have the chance to witness three new love stories when Married at First Sight heads to Dallas in season seven.
Psychologist Dr. Jessica Griffin, sociologist Dr. Pepper Schwartz and marriage counselor Pastor Calvin Roberson have matched three couples together that will hopefully live happily ever after.
Watch the romance unfold when Married at First Sight (produced by Kinetic Content) premieres July 10 at 9 p.m. only on Lifetime.
People was first to report the news.