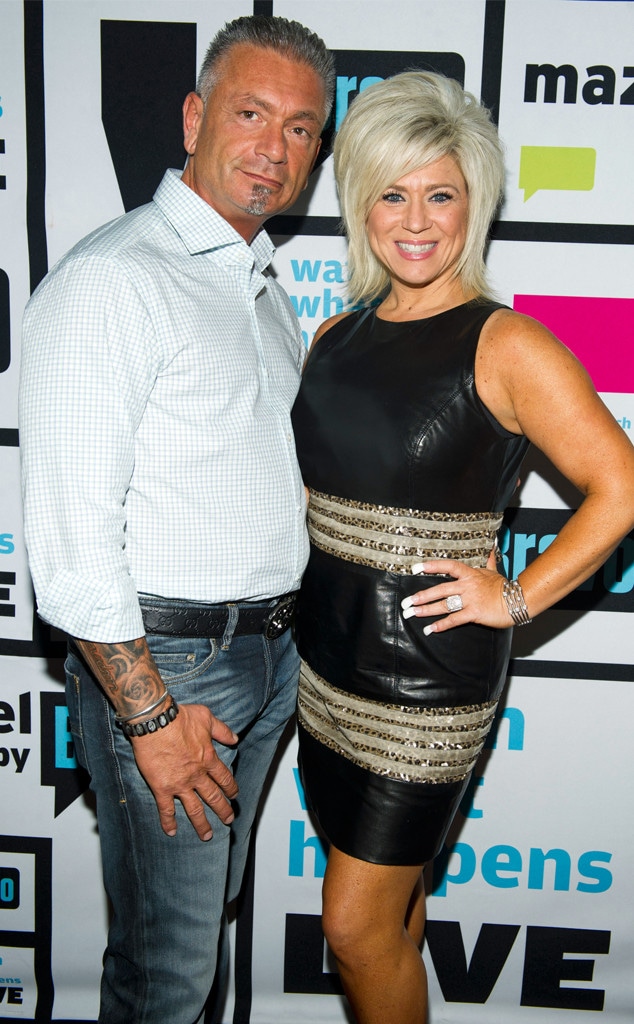 Charles Sykes/Bravo/NBCU Photo Bank via Getty Images
Chances of a reconciliation between Theresa Caputo and Larry Caputo appear to be long gone.
More than six months after the Long Island Medium stars confirmed they were separating after 28 years of marriage, the couple appears to be moving on permanently.
"The separation was a three-month trial period and we've moved on from that point. We're in divorce proceedings so that's been going on for the past six months," Larry shared with TMZ. "It's not finalized. I don't know when it will be but that's where we're at."
He continued, "I'm doing fine. I know she's doing well. I'm happy. We've moved on with our lives."
Viewers have watched the famous TLC pair open up about their marriage struggles in recent episodes. In fact, the show's season finale allowed both parties to share their perspectives as to what went wrong.
"Things at home have been really stressful lately and Larry and I have hit a bump in our relationship. And unfortunately, the truth is we're considering spending some time apart," Theresa explained. "So, I've been trying to get my mind off of things by being more adventurous."
Larry would also share that busy schedules played a role in their marriage struggles.
"We're having a difficult time. I think a lot of the frustration has to do with us not spending the time together anymore," he explained. "Along with that comes the lack of communication so it's like losing your best friend. It's hard."
Fast-forward to today and Larry revealed to TMZ that he is dating again.
"I'm fortunate enough to say I have met someone special but I'll just leave it at that for now," he shared.
As for Theresa, she continues touring the country as part of the Theresa Caputo Live! Experience.