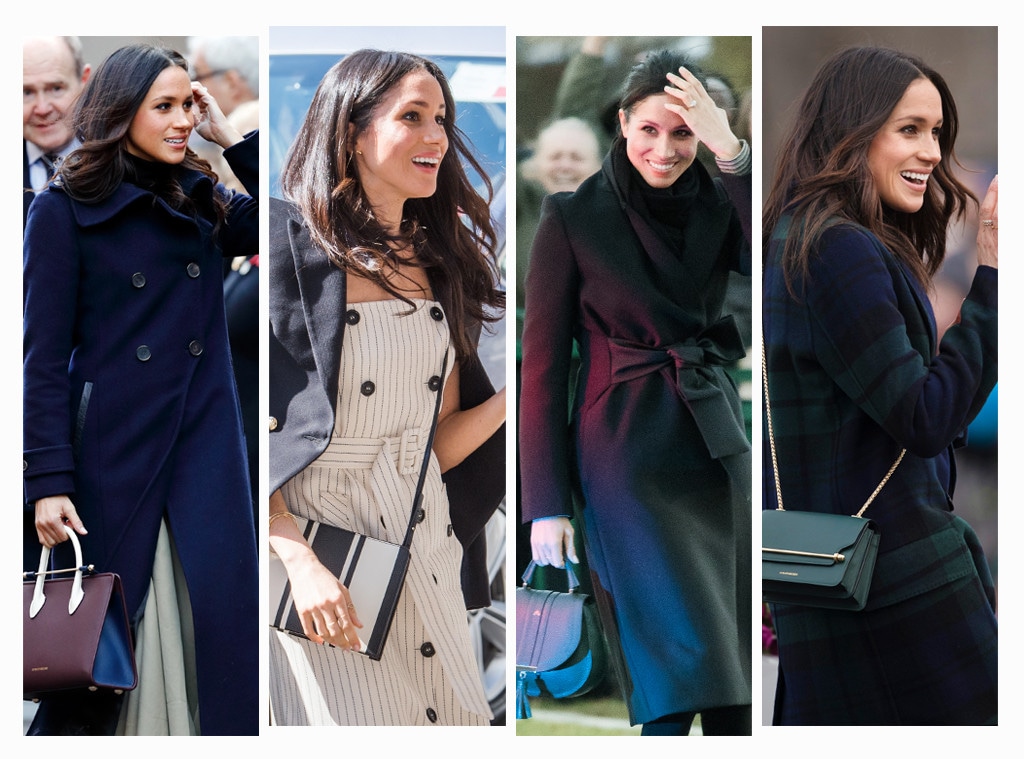 Getty Images
As many things have changed since the American actress wed into the royal family, her purses have too. She continues to pick unique bags, but the shape and size have become much more uniform—no more surprises, folks. Then again, that's not surprising since the fashion choices for royal are limited.
Now, her accessory go-to: the princess purse.
Ever since Prince Harry's significant other said "I do," she's turned the formal clutch into her everyday bag. Typically, she's chosen small and structural bags with metallic accents that fit well in one hand like the black Givenchy clutch she wore to her first engagement with Queen Elizabeth or the blush-toned clutch she wore to Lady Celia McCorquodale's wedding. They vary in color and shape, but the size remains relatively constant. 
What's behind the sudden shift? For one, when formal events frequent your calendar, perhaps clutches have to be your day-to-day purse. You don't have to pack for a day in the life of a princess/duchess, which brings us to the second reason: She has people to hold her things.