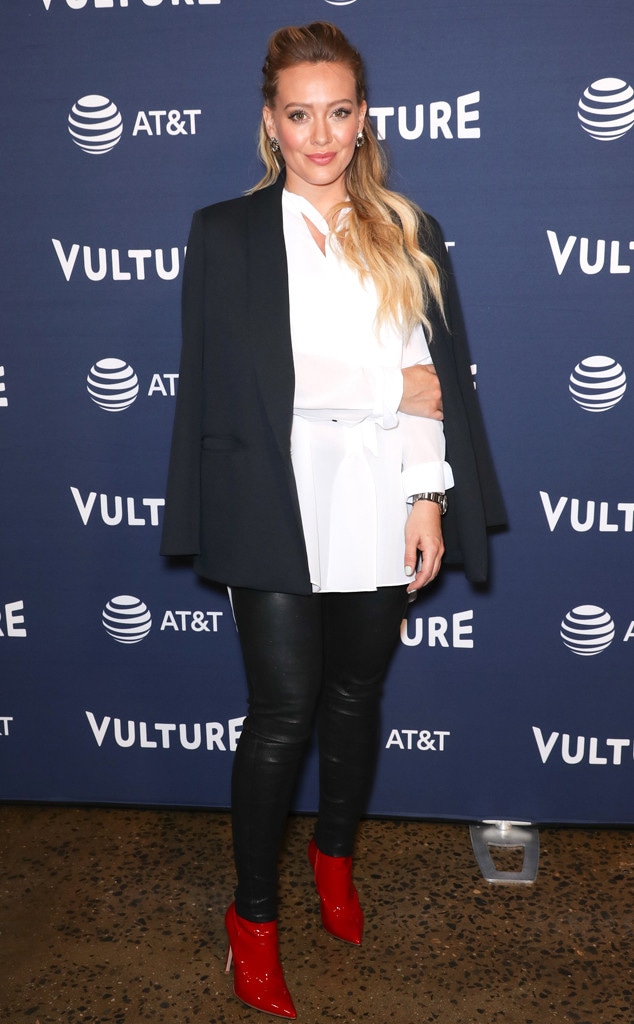 JOHN NACION/startraksphoto.com
It's official. Hilary Duff really, really wanted a baby girl. 
A few weeks have passed since the former Disney darling announced she and boyfriend Matthew Koma are expecting a daughter together, but the mom-to-be took to Instagram on Tuesday with a sweet video capturing the moment she found out the baby's sex. 
Over the Mother's Day holiday, Hilary and Matthew gathered their nearest and dearest for a gender reveal bash. During the celebration, the entire group shot off cannons, which were filled to the brim with—you guessed it—hot pink confetti and smoke. 
Duff's reaction is quite possibly the cutest thing you'll see all day, as she jumps for joy before embracing Koma with a hug and kiss. 
"A few months ago we had one of the most exciting Mother's Day! Filled with amazing friends, family, mothers, and neighbors. It was such a fun surprise! I can't think of any other way to find out what was cooking in my belly than this..... the anticipation was brutal but the pay off was huge! I basically jumped 3 feet off the ground lol #hurryuplittlegirlwewanttomeetyou," Hilary captioned the video. 
Hilary's 6-year-old son, Luca Comrie, was also present for the memorable get-together, and she previously told James Corden he's already brainstorming names for his little sister. 
"We're up for any kind of suggestions, but Luca thinks Cofant Croissant is, like, the coolest name," the 30-year-old shared, adding, "He told his friend at school the other day that he's having a sister that's part red-butt monkey. So, we'll see. We never know."
The Younger actress and musician have been together for more than a year. 
Congratulations, Hilary! We can't wait to meet your little princess.