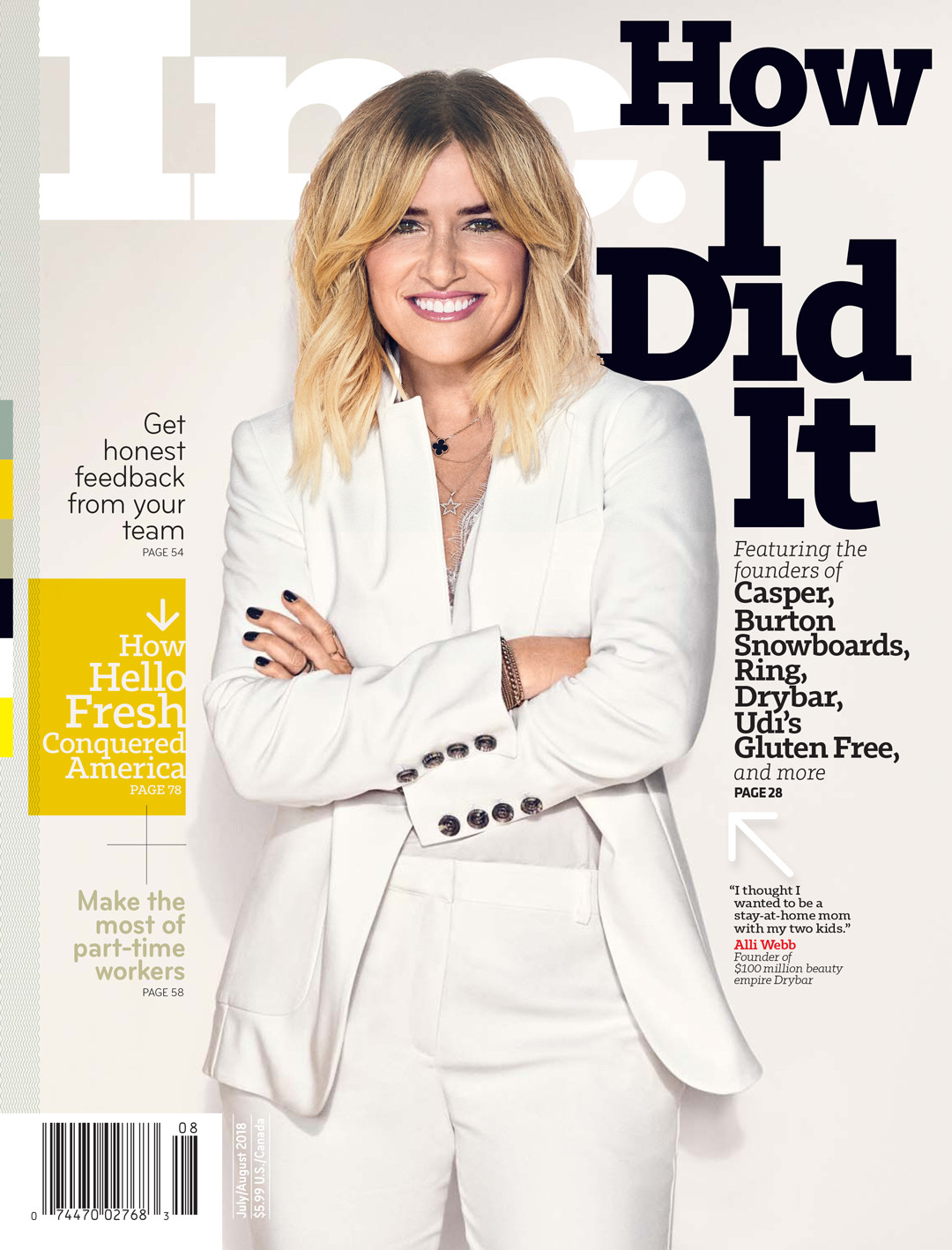 INC Magazine
Thanks to Alli Webb, bad hair days are a thing of the past.
These days, there's seemingly a blowout salon on every metropolitan street corner. Its efficient offerings appeal to both busy moms and boardroom bosses: come, relax, breathe new life into your lackluster tresses (No cuts. No color. Just blowouts.) and feel good with bouncy, voluminous hair for the rest of the day. Webb, one of the first purveyors of this booming beauty business, calls Drybar her home...and some of her house guests include Cindy Crawford, Julia Roberts and Emma Roberts. In actuality, the co-owner and former hairstylist calls many Drybars home, celebrating her 100th location opening this month. Now the beauty mogul is dishing all about it as Inc. Magazine's latest cover girl.
"It's pretty surreal to be on the cover of such a respected business publication like Inc. Magazine. It's definitely a major pinch-me moment," Alli told E! News. "I would have never imagined when we started Drybar 8 years ago that I'd one day be on the cover. This is such amazing recognition and I'm so very proud."