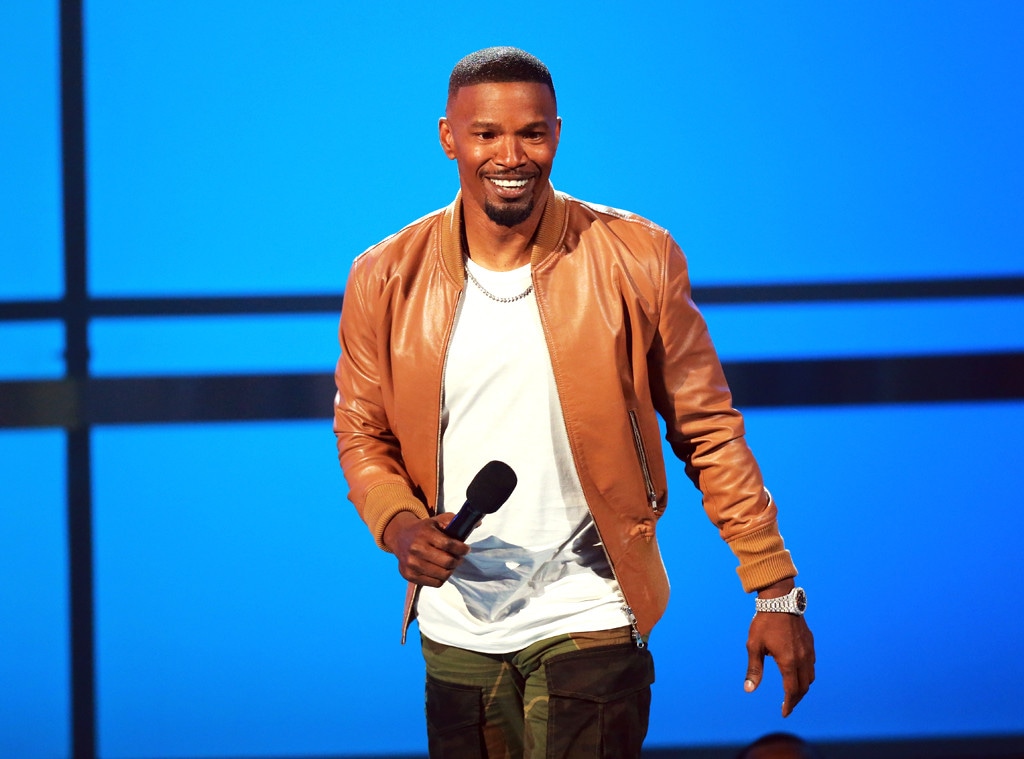 Leon Bennett/Getty Images
Jamie Foxx hosted the 2018 BET Awards on Sunday.
Kendrick Lamar took home several of the top trophies in the music categories, including Album of the Year and Best Male Hip Hop Artist Award. Cardi B also won the Best Female Hip Hop Artist Award and Beyonce won the Best Female R&B/Pop Artist Award. As for top movie winners, Black Panther was the main champion. The film won the Best Movie Award, and Chadwick Boseman took home the Best Actor Award.
There were also a number of star-studded performances. Both Nicki Minaj and Janelle Monae took the stage.
There was plenty of behind-the-scenes action, too. Here's a roundup of the things viewers didn't see on TV.
1. Nicki Minaj leaves after losing to Cardi B: According to an insider, the "Anaconda" artist left the award show after she lost a trophy to Cardi B.
2. John Legend had a sweet fan encounter: After appearing on stage, Legend returned to his seat to find a seat-filler holding his spot. An insider told E! News the fan "freaked out in excitement"—spurring a laugh and a smile from the singer.
3. Attendees get ready to pop bottles: During a commercial break, it was revealed that shots and champagne were going to be handed out. The crowd screamed in excitement.
Bennett Raglin/VMN18/Getty Images for BET
4. Safaree supports from the crowd: Minaj's ex, Safaree, sat about five rows back from the stage while she performed.
5. Foxx and his daughter share a daddy-daughter moment backstage: Before the host took the stage, he posed for a picture with his daughter Corinne.
6. T.I., Snoop Dogg and LL Cool J say hello: The three stars greeted each other and posed for pictures during the commercial break.