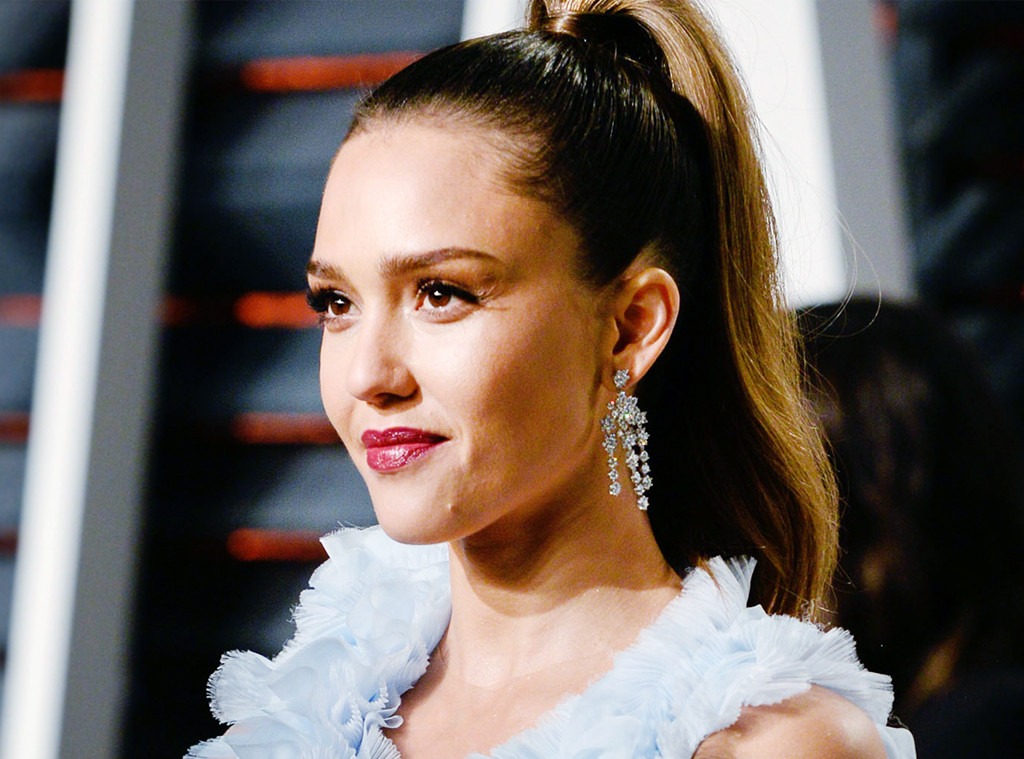 Presley Ann Slack/Patrick McMullan via Getty Images
Jessica Alba just solved a popular midday makeup problem: creased concealer.
Whether the formula of your concealer is lacking, you forgot to set your makeup or it's just a really hot day, it's frustrating to spend time putting on makeup, only to have it cake up hours later. According to Daniel Martin, Meghan Markle's wedding day makeup artist and Honest Beauty Creative Color Consultant, the actress introduced him to product that solves this problem with one step:
"So I'm going to show you this trick that Jessica Alba taught me," he revealed to InStyle during a beauty tutorial. "And sometimes if you put too much concealer on it gets a bit creepy [or] it looks too heavy—what she does is she takes the Magic Balm and diffuses it."
The beauty pro is referring to Honest Beauty's all-purpose beauty ointment, Magic Balm. Made from sunflower oil, olive oil, coconut oil and other natural ingredients, the website states that $18 product can be used on the cheekbones (as a natural highlighter), cuticles, lips and anywhere else you have dryness. Small enough to fit in your pocket, it's a skin-care staple.
Now, it's also a makeup must-have.
He continued, "So what it does is it kinda breaks the pigment down a bit and just really makes the emollient work it's magic, so it looks like skin...And then you're gonna see that it just really brightens up that area and breaks down any kind of cakeyness from the concealer or foundation that you've done."
And with a few taps of his fingers on the model's eye, our problem was gone—just like magic!
Watch:
Jessica Alba's 5-Minute Makeup Face