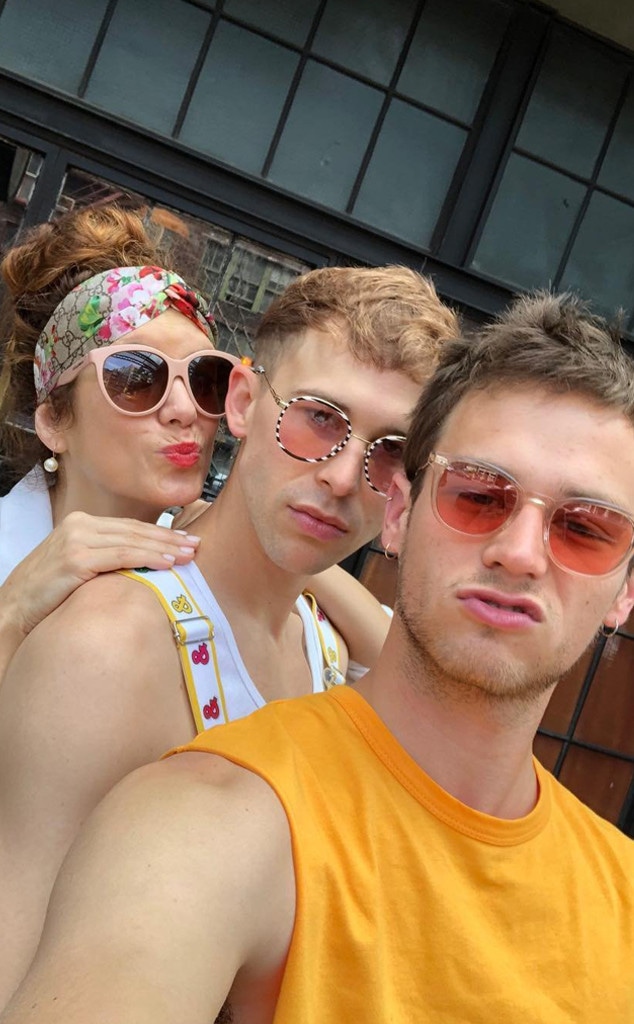 Instagram
Love is love is love...
Kate Walsh met up with 13 Reasons Why co-stars Brandon Flynn and Tommy Dorfman to spread some love at 2018 New York City LGBT Pride March on Sunday.
The former Grey's Anatomy star posted a fun-loving Instagram photo with her two co-stars and wrote, "Just me with a coupla sexpots @tommy.dorfman @flynnagin11 happy #pride kitties!!"
The famed annual New York City LGBT Pride March, also known as the New York City Pride March, travels down southward down Fifth Avenue and ends at Greenwich Village in Lower Manhattan. The event is known for its revelry, diversity cheer and colorful fun.
People flocked to NYC for the festivities and celebs also flocked to Instagram to share in the joy of being your true self and expressing who you are—no matter the cost.
In addition to the Netflix co-stars, Troian Bellisario, Ashley Benson, Frankie J Grande, Kevin McHale and many more were just some of the stars who posted Instagram messages about #PRIDE. Some of them were in support and some of them were in gratitude about being able to live a life out loud.
Check out how some of your favorite stars are supporting love however it looks...
Watch Daily Pop weekdays at 12:30 p.m., only on E!