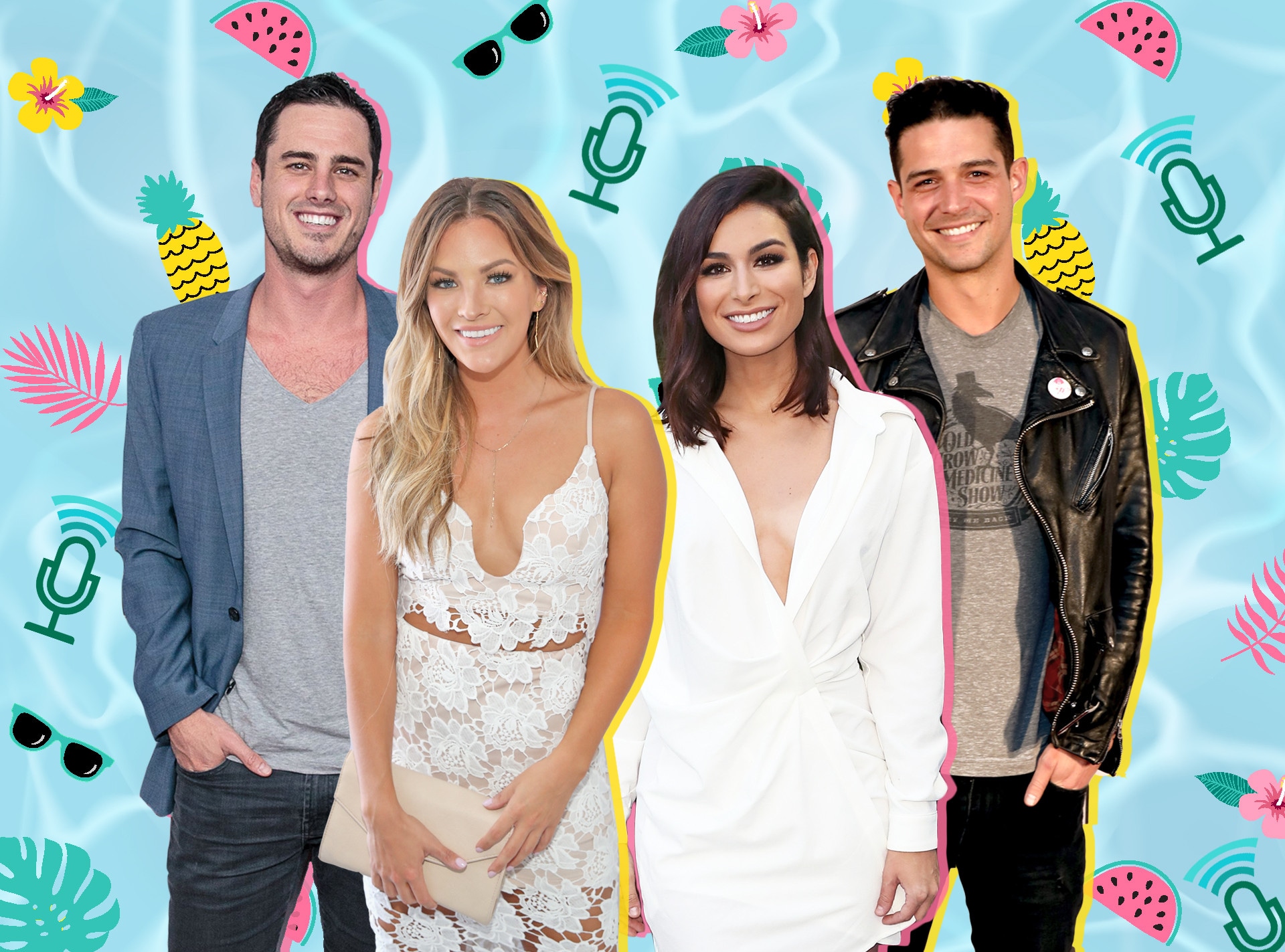 Getty Images; Shutterstock; Melissa Herwitt/E! Illustration
Who's ready to see the sparks fly?! 
With the Fourth of July holiday upon us, many are searching for that unforgettable fireworks show. Oh yes, and they also want a solid summer romance that could rival any chick flick.
Perhaps you're simply on the hunt for that date to the country music concert, family reunion or all those outdoor weddings. Whatever the case may be, we thought it wouldn't hurt to ask a few of our favorite Bachelor Nation stars to share their advice on all things summer romances.
As an added bonus, every member we asked has a podcast where dating and relationships are common topics every week.
Take a look at what some familiar faces have to say about mastering love this season. 
And if you're heading on a road trip in the coming weeks, may we suggest you bring these fine people along for the ride? You may just walk away with a new companion that's around all year long.
Bachelor in Paradise premieres Tuesday, Aug. 7 at 8 p.m. on ABC. And watch The Bachelorette Mondays at 8 p.m. on ABC.