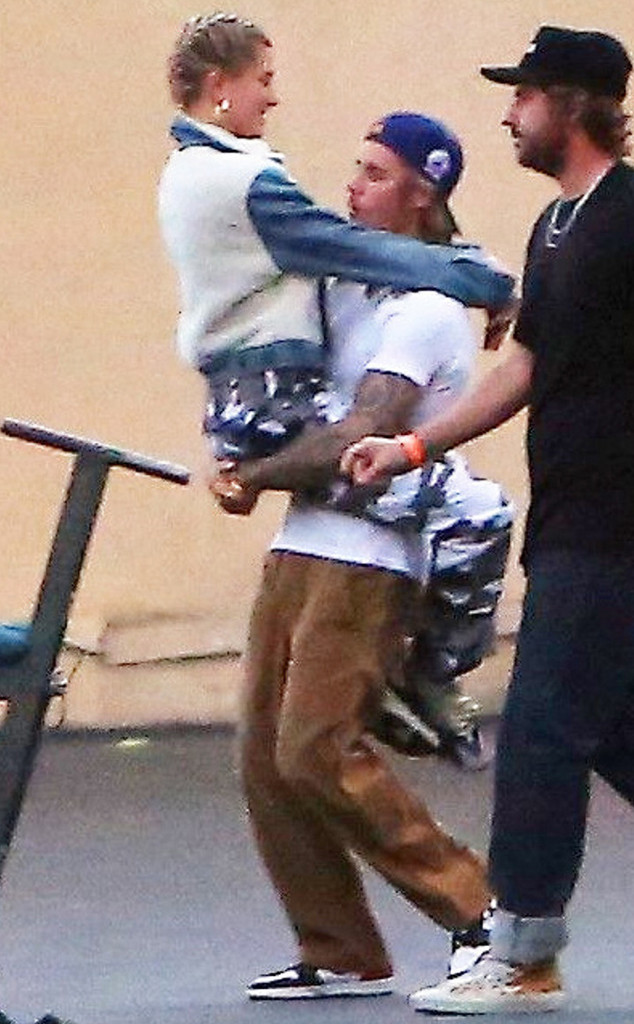 Nichole-Perez/X17online.com
Justin Bieber and Hailey Bieber continue to fuel romance rumors.
The 24-year-old singer and the 21-year-old model were spotted getting cozy in Los Angeles on Tuesday. Pictures show Baldwin straddling Bieber as he carries her around a music video set, rumored to be for a new collaboration with DJ Khaled.
Khaled also posted an Instagram photo with Bieber on Tuesday with the caption, "Top secret alert but you already know ANOTHER ONE ! Executive producer for FATHER OF ASAHD @asahdkhaled ! @wethebestmusic." Father of Asahd is the name of Khaled's upcoming 11th album.
These pictures of Bieber and Baldwin come just days after the rumored couple was spotted kissing during a romantic stroll in Brooklyn. An eyewitness who met the duo during their weekend outing told E! News that Bieber and Baldwin acted very affectionate and flirty with each other.