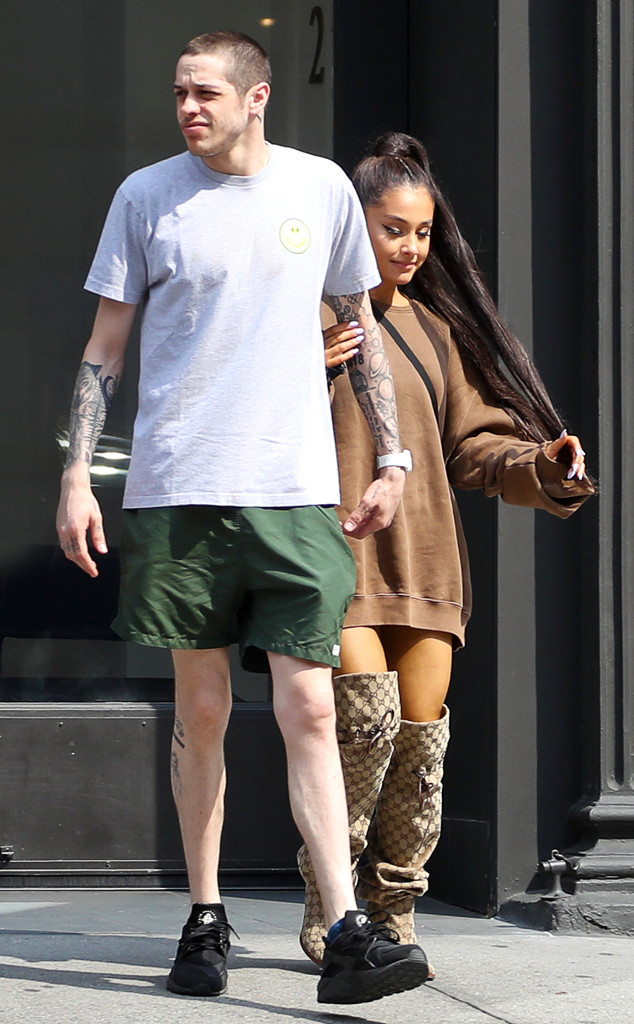 TheImageDirect.com
Ariana Grande and Pete Davidson are officially playing house!
Exactly one week after E! News learned the pop star and Saturday Night Live comedian got engaged, the couple continued to prove their love is the real deal with a trip to Restoration Hardware in New York City. Ariana and Pete stepped out arm-in-arm Monday afternoon to browse the high-end retailer's home furnishing offerings.
Dressed in an oversized sweatshirt and Gucci thigh-high boots, Ariana was all smiles as she stuck by her future husband's side. Davidson kept things equally as casual in a pair of green basketball shorts and a white T-shirt.
The rare sighting comes just days after Grande, 24, teased on social media that they had moved in together.