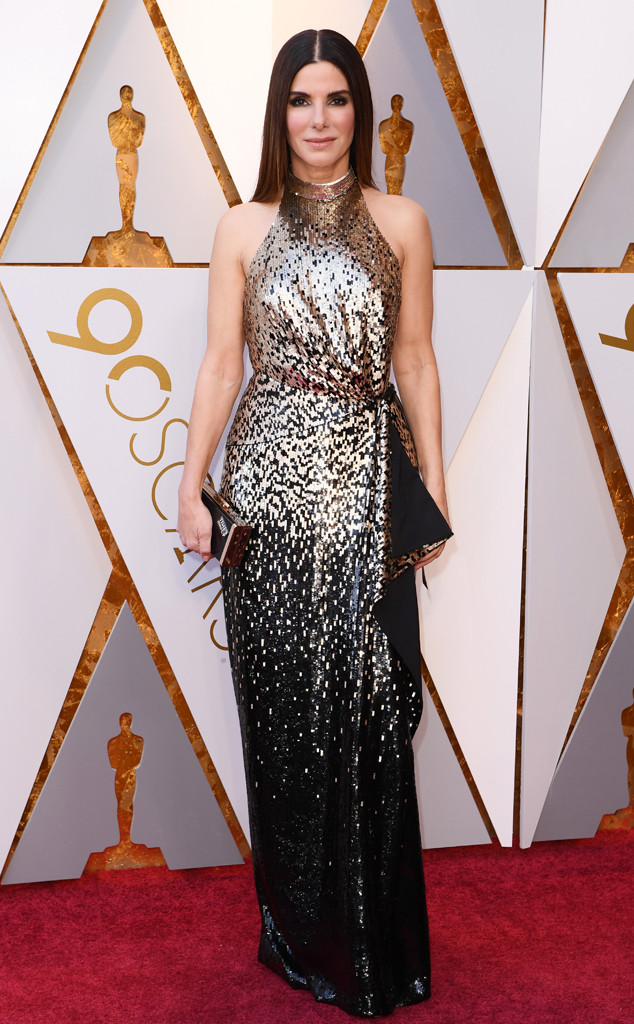 David Fisher/REX/Shutterstock
Harvey Weinsteinwas a familiar name to Sandra Bullock.
As the Oscar winner recalled in an interview with The Sunday Times, she had "heard" about the disgraced producer though she had never worked with him. Long before the dozens of sexual misconduct allegations were brought against him publicly last fall, Bullock described hearing stories accusing women of sleeping with him for roles.
"I was afraid of him," she told the newspaper. "I wasn't asked to be in that world. I learnt early on to shut things off so those things didn't come my way. I only heard what Harvey wanted people to hear, and that made me so f--king angry. People would say, 'Well, you know how she got that role? She f--ked Harvey.' I would say, 'Shut the f--k up. You don't know that.' Then, later, to find out that woman was brutally attacked...They didn't sleep with Harvey. Harvey wanted you to think that."
Weinstein has long denied "any allegations of non-consensual sex." In response to Bullock's comments, Weinstein's attorney Ben Brafman said in a statement, "Accordingly, with all due respect to Ms Bullock, it is not right for her to take unproven 'allegations' and republicize them in an effort to deprive Mr. Weinstein of due process and possibly a fair trial that every citizen in this great country is entitled to."