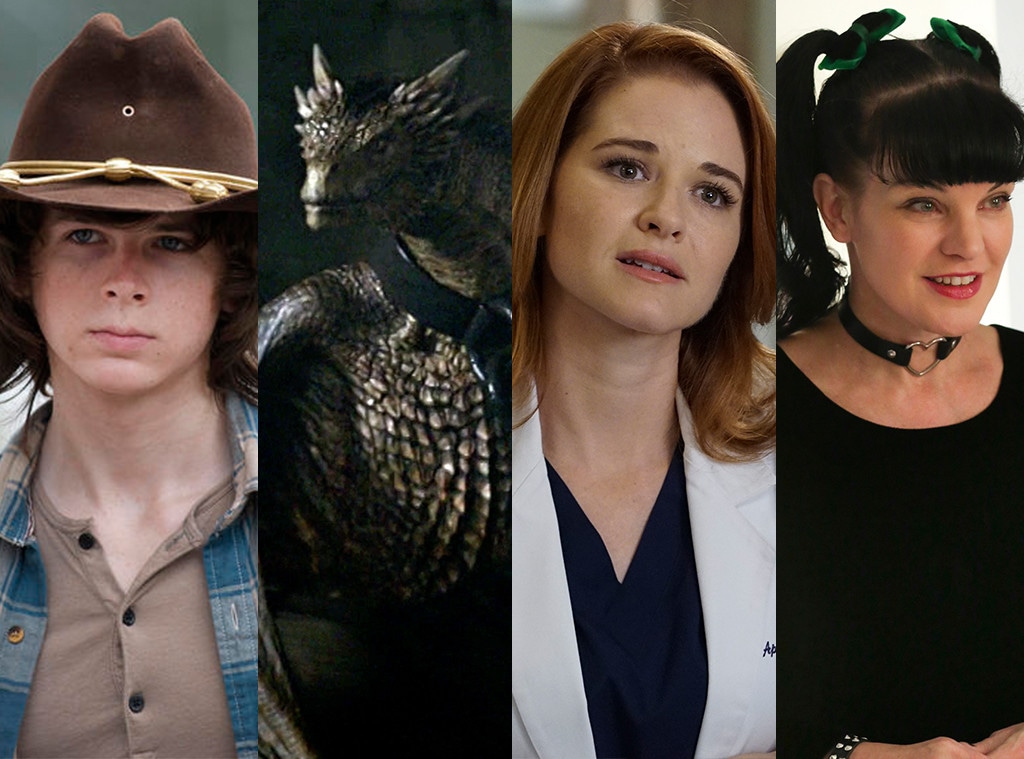 AMC, HBO, ABC, CBS
Parting is such sweet sorrow.
Today we honor the saddest deaths and actor exits from the past year in the 2018 TV Scoop Awards, so it's basically like saying goodbye all over again. Hopefully you can see well enough through your tears to get your votes in. You know the drill: vote as many times as you want for whoever you want!
Last year, The Vampire Diaries' Stefan Salvatore (Paul Wesley) won saddest death, and Jennifer Morrison's goodbye to Once Upon a Time won saddest actor exit. This year, there's quite a lot of characters to mourn, so get to it! 
Tomorrow, it's time to vote for the best guest star and villain. Those polls will go live at noon PT, so keep an eye on @eonlineTV on Twitter. 
You can already vote for best comedy and best drama, best drama acting, best comedy acting, and best breakout stars, best couple and sexiest moment, and best reality show and star, best and worst shocker, and best fight and musical moment, so don't forget to cast your votes for those too!
All polls are now closed. Thanks for voting! Winners will be announced Monday, July 2.