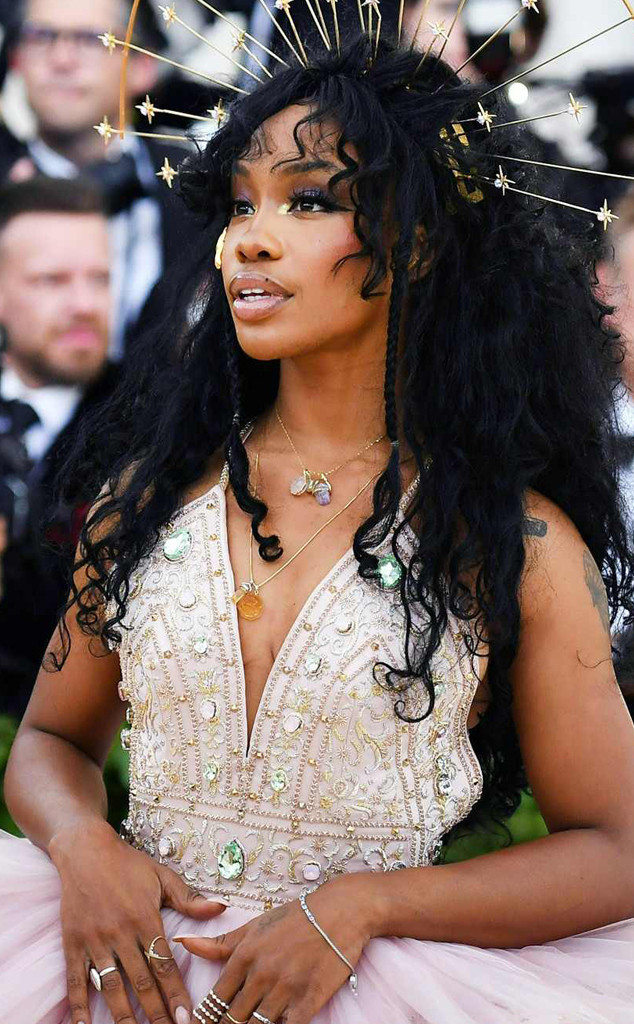 ANGELA WEISS/AFP/Getty Images
Exactly one year ago, SZA had officially made it.
Praised as the voice of a generation, the singer's debut studio album, Ctrl, explored the complexities of adulthood and modern romance through the lens of the Instagram generation. Ctrl premiered at No. 3 on the Billboard charts, went platinum and helped SZA (pronounced Sizza) become the 2018 Grammys' most-nominated female performer.
(SZA's breakthrough came only months after she threatened to leave the music industry over rumored issues with her label, Kendrick Lamar-fronted Top Dawg Entertainment.)
But with new peaks of professional success came valleys of personal turmoil, as the 27-year-old Missouri native continued to wrestle with her newfound celebrity. For two years, SZA delayed Ctrl's release over what she described to The Guardian as a "blinding paralysis brought on by anxiety." Even walking into the Grammys, SZA told E! News she still felt "deeply nervous" to finally share her music—and by proxy her soul—on such a grand scale.