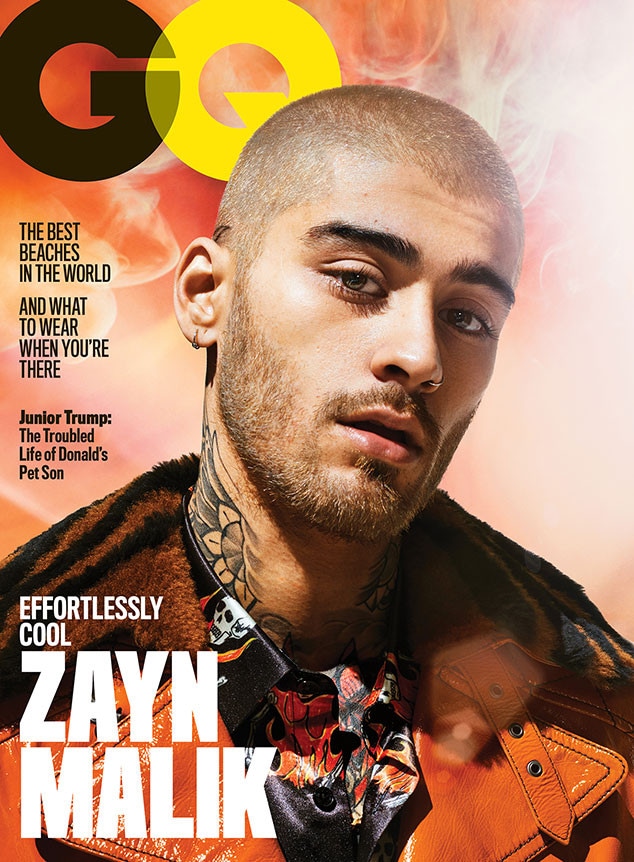 Sebastian Mader exclusively for GQ
The Gigi Hadid and Zayn Malik romantic saga continues on—without a label. 
After two years of being one of Hollywood's most famous young couples, the supermodel and the singer called it quits in March with Hadid confirming the breakup news in a kind and diplomatic public statement. Fast forward to the end of April when the two were spotted locking lips while out in New York City together. 
Naturally, the sight set off some alarms as fans suspected the two had gotten back together, or were at least flirting with the idea. 
"Zayn really wants to be with [Gigi] and has made it clear. He misses her and can't stand being apart," a source told E! News shortly after the shots emerged, noting their international careers and necessary travel was making their relationship difficult. "Gigi's a little bit more hesitant."
Sebastian Mader exclusively for GQ
The insider noted that the two were "talking and hanging out" and were not "officially back together," a description Hadid confirmed when she shared a photo of herself in Malik's arms in early June.
As for their relationship status, it remains undefined, as confirmed by Malik in his new interview with GQ. "We're adults. We don't need to put a label on it, make it something for people's expectations," he told the magazine.  
No matter what they call each other, Malik speaks of Hadid in the present tense—a cue that they are very much still in each other's lives. "We go to the farm," he told the magazine of his newly acquired Pennsylvania land, purchased with Yolanda Hadid's guidance. "We have horses," he noted, speaking of their animal named "Cool."
"We're still really good friends, and we're still in contact," he confirmed. "No bad blood."
For Malik, the 23-year-old catwalk queen has been a positive force in his life, particularly when he was releasing his first solo album and, according to GQ, "partying too hard." 
"I had a very negative outlook on things. That might have been adolescence or testosterone or whatever the f--k was running through my body at the time," he said. "She's helped me to look at things from a positive angle."
While the crooner isn't calling Hadid anything but his good friend right now, it's clear this isn't the end of their love story. 
"She doesn't handle my finances yet," he told the GQ writer after she misheard him. "We'll get to that eventually."
The July issue of GQ hits newsstands on June 19.