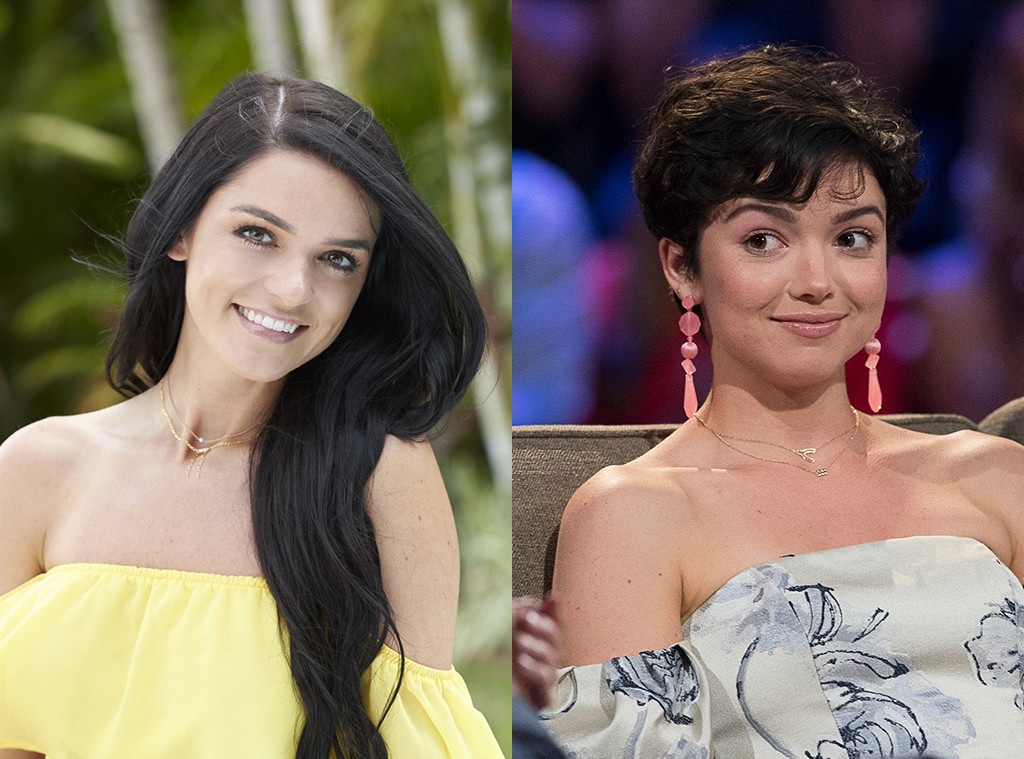 ABC
Where are the cameras when you need them?
As Becca Kufrin continues her search for love on ABC's The Bachelorette, drama appears to be brewing off-camera between two members of Bachelor Nation.
Earlier today, fans couldn't help but notice a Twitter feud between Raven Gates and Bekah Martinez.
While most of the tweets have been deleted, we have the receipts on this unexpected weekend drama.
It all started when Bekah watched a recent episode of The Bachelorette where Becca confronted Colton Underwood about his relationship with former Bachelor contestant Tia Booth. While both parties said they were totally over each other, Bekah wasn't so sure.
"Tia+Colton: 'yeah Becca, we're both 100% over each other! we're TOTALLY not planning on getting back together/probably engaged the minute we're in paradise (we're gonna get so many followers from this manufactured narrative lol)'" she wrote on Twitter with a photo of the pair previously shared on RealitySteve's Twitter account.
Ultimately, it appears Raven saw the post and was not impressed with the shade thrown at her close friend.
"Hey everybody!! Make sure you follow @Whats_Ur_Sign_ so she can get those followers so she can stop talking s--t about her friends…like Tia!!!! And Becca!!" she wrote Friday afternoon. "Come on now hurry up!"
Bekah responded, "Girl I would never talk s--t on Becca because she's as real as it gets. That's the reason I tweeted that thing about Colton and Tia in the first place, because it looked like they both played her on this one."
"You know that Tia didn't," Raven added. "And you're entitled to your opinion. I don't like the situation either, but if you said you'd stop bashing Tia, then you should keep your word."
According to Bekah's Twitter feed, Raven ended up blocking her account. It wasn't before the pair had a few more tense discussions.
"How can people be so full of hate all of the time? Aren't you tired??" Raven cryptically wrote on Twitter before the post was deleted. "How can you hate on your 'friends' constantly??"
Bekah replied, "Why'd you delete your first tweet that was directly aimed at me? Why don't you just @ me?"
ABC has yet to confirm any contestants for Bachelor in Paradise's upcoming season. As for how long Colton lasts on this season's Bachelorette, you have to tune in Monday nights at 8 p.m. on ABC to find out.