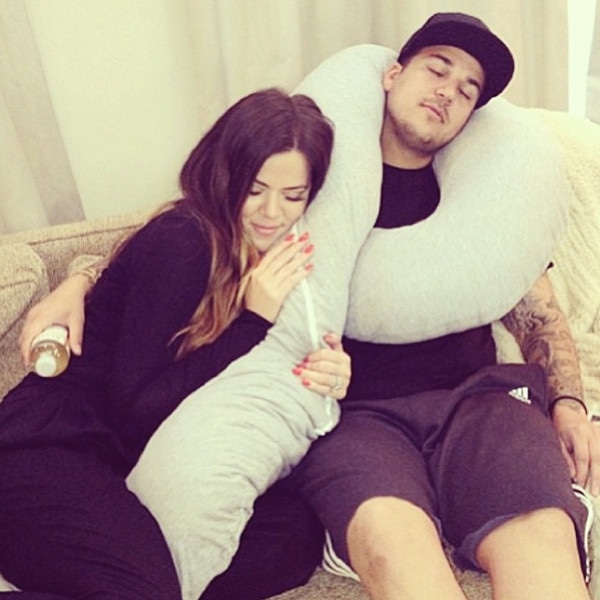 Instagram
Khloe Kardashian is one proud big sister!
The Keeping Up With the Kardashians star only had kind things to say about brother Rob Kardashian ahead of Father's Day on Sunday. In fact, per Friday's post on her app, the Revenge Body host sees a lot of the late Robert Kardashian Sr. in the father of one!
"My brother Rob is like my father in so many ways—his sense of humor, silly nature, the way he loves and respects family," Khloe gushed. "But, seeing him as a father has been beautiful!"
As you surely know, the youngest Kardashian welcomed daughter Dream with ex-fiancée Blac Chyna in November of 2016. And it appears that Rob has taken to fatherhood quite well!
"My dad would do anything for his kids and my brother is the same way for Dream," True Thompson's mom continued. "I'm so proud of him! All he wants to do is make his daughter happy and give her unconditional love."
According to Khloe, Rob is eager to incorporate their "Armenian roots" into young Dream's upbringing, a parenting move that would've made Robert Sr. "really proud."
"It would mean so much to him that all of his grandchildren are so close," Khloe concluded. "We are an incredibly tight-knit family because he and my mom felt really strongly about that. It's family over everything and I love that my brother is the same way."
Has anyone else been completely moved to tears? That being said, we'll certainly be thinking of Rob and all the other dads in the Kardashian-Jenner family this Sunday!