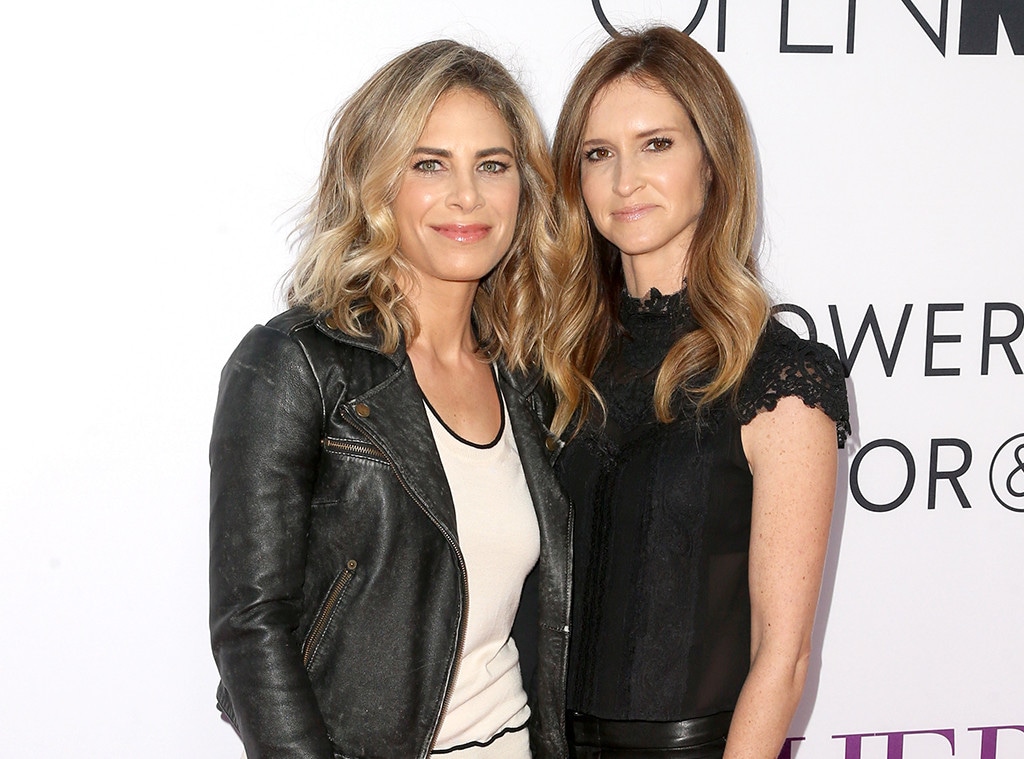 Frederick M. Brown/Getty Images
It's over for Jillian Michaels and Heidi Rhoades—and apparently, it has been for a while.
Speaking directly to her "tribe" Friday, the fitness guru revealed her engagement to Rhoades, a music manager, has been called off. "You've been with me through it all so I'm sharing some news with you...Heidi and I have been split for a while now," Michaels wrote on Instagram. "We've found we're better friends and parents living apart than staying together. Life and people change but our love for one another and commitment to raising our two kids as an inseparable team remains. Thanks for always loving and supporting us, the feeling is mutual!"
Rhoades has not commented on the breakup. The exes have two children together; Michaels adopted a daughter from Haiti in May 2012, and Rhoades gave birth to a son that same month. "We're not married yet," Michaels, a former Biggest Loser trainer, told Health magazine in a 2015 feature. "We were domestic partners. And, then, we had to co-adopt each other's kids."
Fans watched Michaels propose to Rhoades in 2016 on her E! reality show, Just Jillian; she popped the question in a private movie theater. "I know I'm an ass a lot of the time, but if you will continue to put up with me, I would like you to marry me," Michaels told her longtime partner, as the cameras rolled. "And even though I gave you that ring, I got a ring [for myself]."
Reflecting on the proposal, she said, "Heidi is the perfect person for me. The only place where there's like a solace—a safe haven—is with my family. And Heidi is the nucleus of that family. She's the glue that really holds everything together, and I think without that, I would be lost."