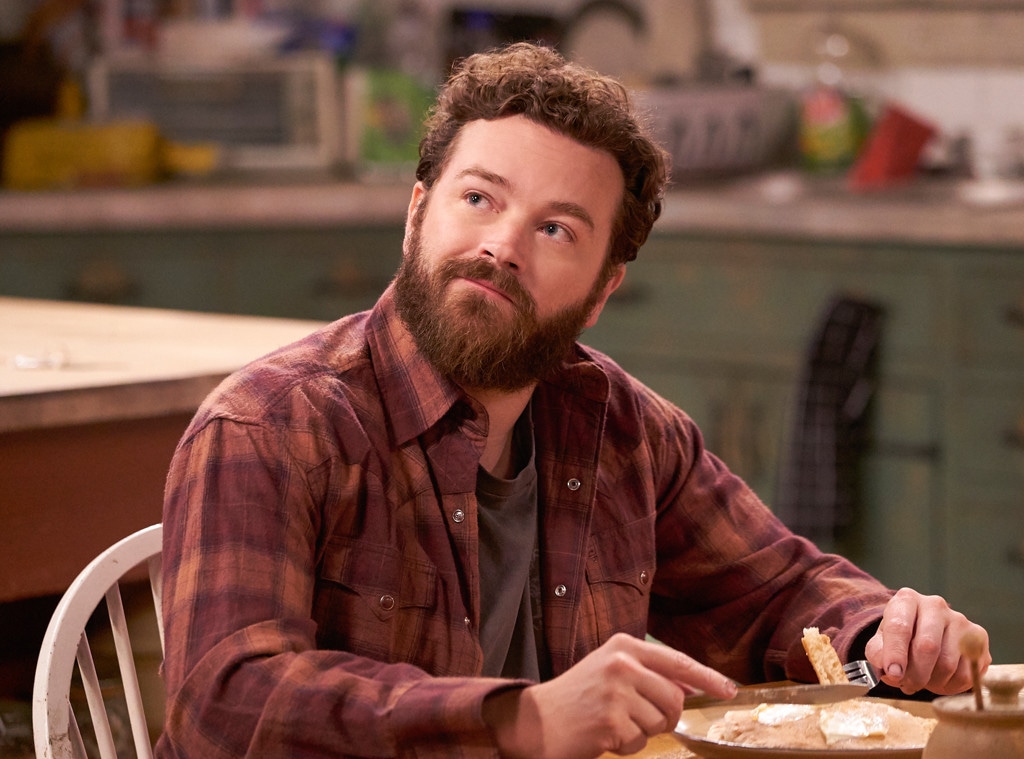 Netflix
Rooster Bennett has left The Ranch.
A little over six months after Netflix announced that, amid enduring accusations of sexual assault from three women, embattled star Danny Masterson had been written out of the comedy, the episode containing the actor's departure from the series has dropped on the streaming service along with the rest of the first half of season three (or as Netflix is calling it, part five), finally revealing just how the show would rid itself of one of its main characters.
And it was certainly dramatic.
Masterson makes his final appearance in the 10th episode of season three, appropriately entitled "Change." As the episode begins, Rooster returns to his cabin to find Mary's (Megyn Price) boyfriend Nick waiting for him after the ex-con had broken in. After exchanging some words over the Cracker Barrel waitress, Nick snaps and tells Rooster "I will f--king kill you." Luckily, Colt (Ashton Kutcher) arrives in time to diffuse the situation and Nick departs.
After reaching out to Heather (Kelli Goss) to advise her to warn her mother about Nick, Rooster runs into her at the bar, where she tells him that she dumped Nick after hearing what he'd done. After inviting Mary to join him at WrestleMania, Rooster returns home to find that Nick has let himself in yet again. This time, Nick has prepared a duffel bag full of Rooster's belongings, giving him an ultimatum: "You either take that bag and disappear, or you could just disappear."
Naturally, that doesn't sit well with Rooster, but when Nick pulls out a gun and threatens to kill his whole family if he tells anyone what happened, Rooster takes the bag and leaves. And with that, Rooster's time on The Ranch comes to a close. 
Netflix announced in December that Masterson's employment on the series had been terminated, prompting the actor to release a statement expressing his disappointment. "From day one, I have denied the outrageous allegations against me. Law enforcement investigated these claims more than 15 years ago and determined them to be without merit," he said. "I have never been charged with a crime, let alone convicted of one."
Production on the second half of season three resumed earlier this year with Kutcher's Punk'd co-star Dax Shepard coming aboard in a recurring capacity to help fill the void left from Masterson's departure.
Part five of The Ranch is now available to stream on Netflix.