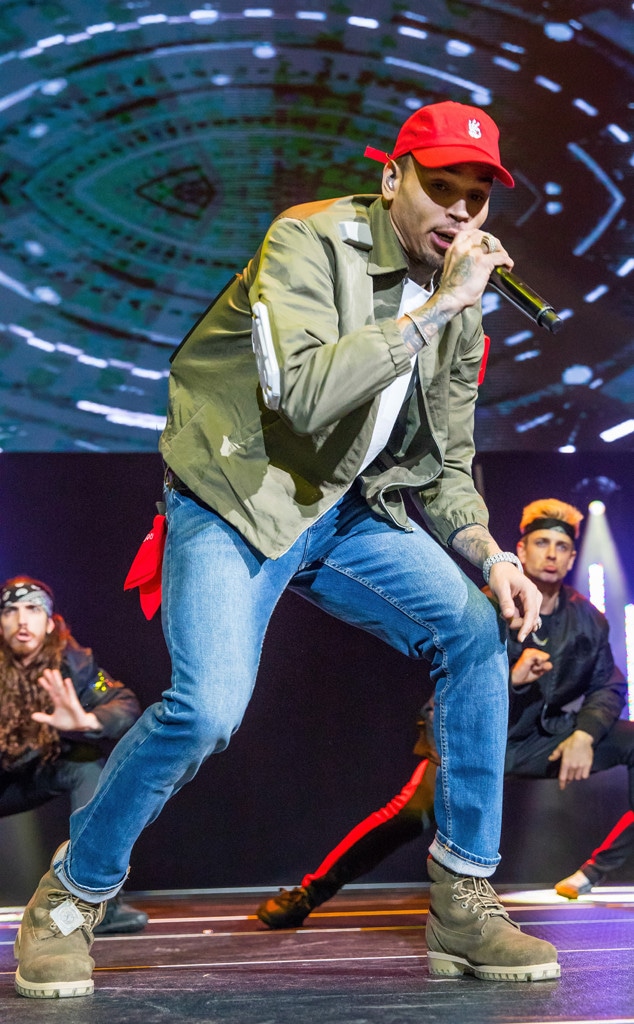 Scott Legato/Getty Images
Chris Brown has found himself in another legal situation.
The Grammy-winning singer has been ordered to stay 100 yards away from a woman named Cassandra who was granted a temporary restraining order this week in a Los Angeles courtroom.
According to court documents obtained by E! News, the 24-year-old woman alleges that she was "harassed" by Chris and claims "he's stalking me."
"It happens at different random times," she claims in court documents. "He follows me and stalks me."
According to Chris' attorney, however, his client doesn't even know the woman in question. "This is sad because it's obviously the disjointed ranting of someone Chris doesn't know who has mental health issues," Mark Geragos shared in a statement to E! News. "This just creates celebrity meet and greets with deranged fans, and perhaps the court may want to engage their Mental Health Department."
The plaintiff claims she attended one of the singer's parties. She did not give notice to him about the restraining order because she was afraid that the violence would reoccur.
This isn't the first legal situation Chris has found himself in. Just last month, he was sued by a woman who was allegedly sexually assaulted at his house. In a press conference, the plaintiff's attorney Gloria Allred said her client was suing for negligence, intentional infliction of emotional distress, battery and assault.
Chris' attorney, however, would deny all accusations. "The fact that they made a demand for $17 million and I told them to go pound sand probably explains why they did the press conference today. Chris didn't do anything and they know Chris didn't do anything," Mark shared with TMZ. "Other than using his name so she can have a press conference, I don't understand why he's dragged into anything."
As Chris stays quiet on social media, the performer appears to be focused on the Heartbreak on a Full Moon tour kicking off June 19 in Seattle. 6LACK, H.E.R. and Rich the Kid are serving as opening acts on select dates.
Most recently, he premiered the music video for his new track "Hope You Do." The Blast was first to report the news. 
—Reporting by Holly Passalaqua