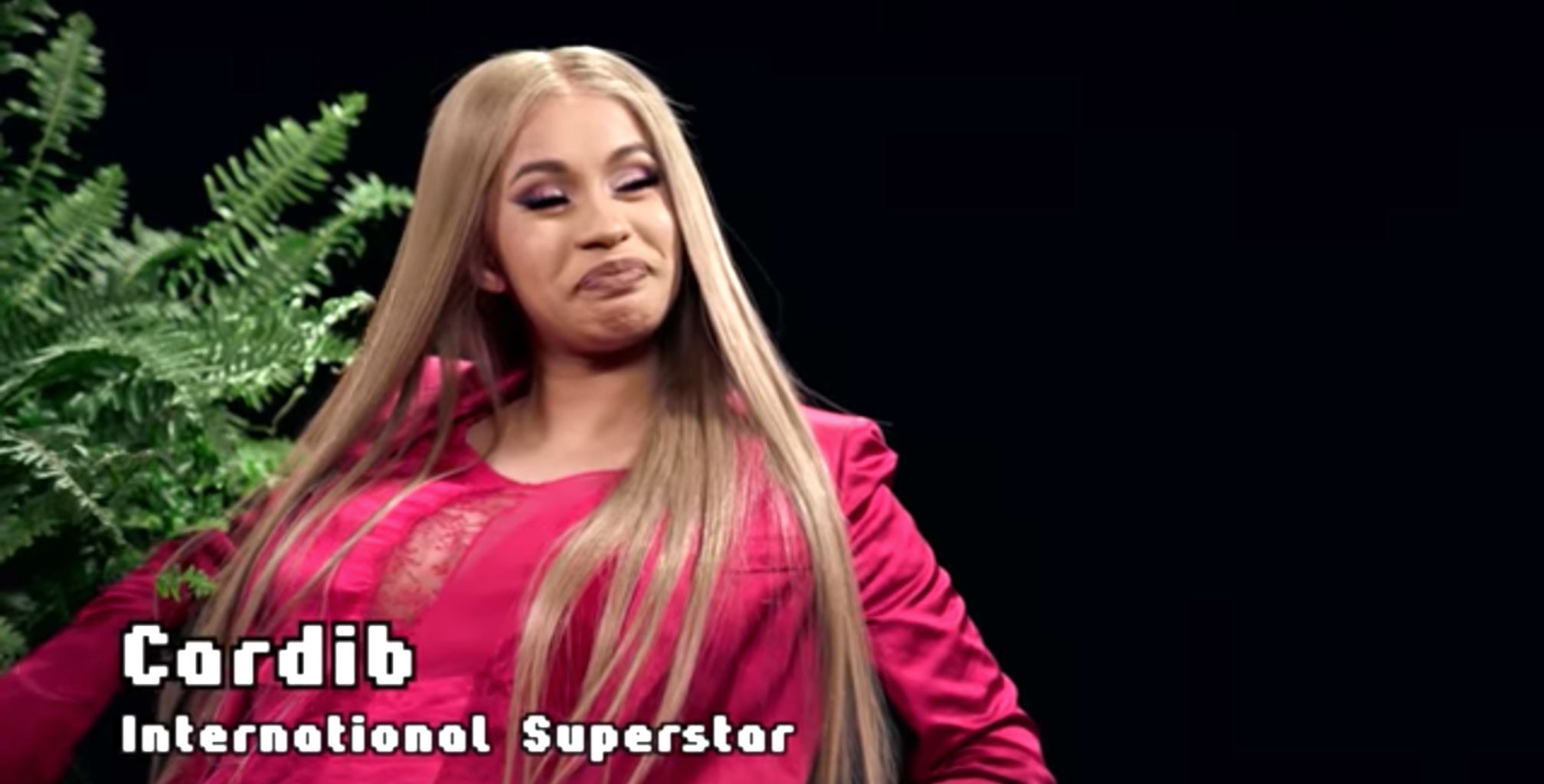 Jerry Seinfeld is a really, really good sport. Zach Galifianakis didn't hold back as he welcomed (then completely insulted) the Seinfeld star on the latest episode of Between Two Ferns, which also featured a surprise cameo from the one and only Cardi B. 
Unfortunately, Seinfeld couldn't hold a candle to the pregnant hip-hop star, who Galifianakis praised as "better" and more "relevant" than his first guest. When Cardi made her grand entrance, Galifianakis presented the rapper with a baby gift and cast Seinfeld off to sit on top of a crate in the corner.
"This is a really different interview than the one I did," Jerry hit back. "I'm not even between the ferns anymore. I don't even fit the description of the show." 
Galifianakis also shaded Seinfeld's show, Comedians in Cars Getting Coffee, as "lazy car-based non-comedy" and told him the Bee Movie should have been called "D-Minus Movie."
Seinfeld responded, "Do you think if the only made one Hangover and didn't make the other two it would be considered a comedy classic? Do you think that you destroyed what would have been a comedy classic by the cash grab of 2 and 3?" 
No surprise here, Galifianakis said he acted in the sequels because his aunt needed a baboon heart transplant and his uncle's yacht club burnt down. 
Watch the entire LOL-worthy video up above.