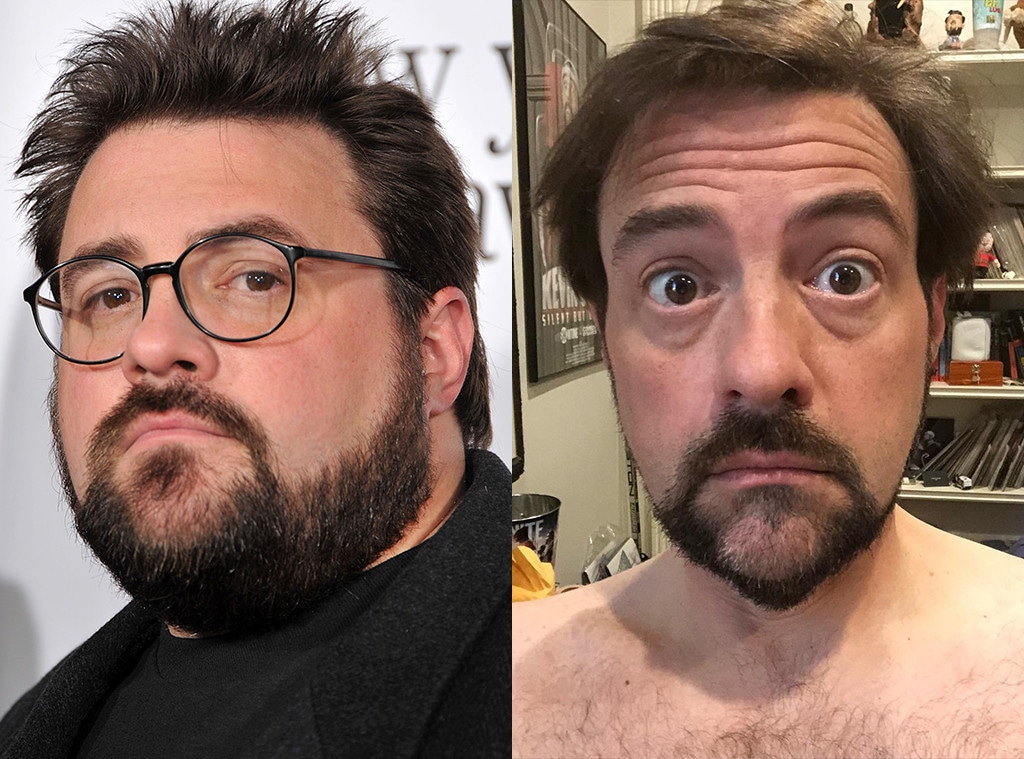 Getty Images; Kevin Smith/Instagram
At 47-years-old, Kevin Smith has reached his lowest weight since high school. The Clerks director has dropped an impressive 43-lbs. since suffering a massive heart attack in February.
The near-death experience was Smith's wake-up call to jumpstart a healthier lifestyle, and he credits his physical transformation to a partnership with Weight Watchers. Just yesterday, Smith updated his 1 million Instagram followers on his weight loss journey with a selfie showcasing his much thinner frame. 
Smith said he's less than 10-lbs. away from his doctor-recommended goal weight, captioning the image, "This #wwambassador is now at the absolute adult thinnest I've been since I finished high school! And while I may look a little better, I FEEL f--king fantastic! It'll take a few weeks, but I'm ready to lose that final 7 pounds! And when I hit my goal, I'll let you know where I started..."
With the help of Weight Watchers, Smith says he's not only been able to lose the weight, but maintain it as well. Weight Watchers' team of celebrity ambassadors also include Oprah Winfrey and DJ Khaled.
By March, the comedian revealed he was down 26-lbs. One month later, Smith looked nearly unrecognizable in a before and after snapshot he shared to Instagram. "So even though they served what looked like an amazing buttercream cake at the @amc_tv event I went to last night, I didn't indulge," he confessed in the caption. "And next time I gotta stare a meal the old me would've inhaled, I'll look at these two images of me out on control and me under control. It'll help keep the cake on the plate instead of in my maw."
Smith survived what is known as the "widowmaker" heart attack. He revealed during an appearance on the Today show that his left anterior descending artery was completely blocked, and an emergency procedure to insert a stent is what saved his life.
Good luck Kevin, you look great!