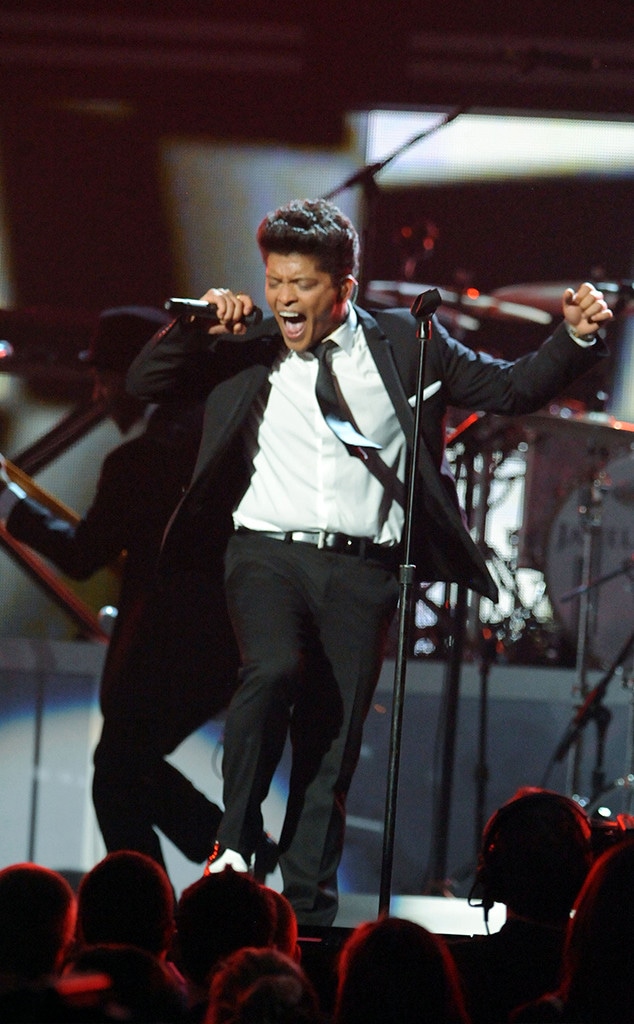 Jeff Kravitz/FilmMagic
The 2018 BET Awards are almost here!
The award show airs tomorrow, June 24, and we can barely contain our excitement.
Every year the BET Awards promise big names, great musical moments and fierce fashions and we have a feeling this year's show, which is hosted by Jaime Foxx, will be the best of them all.
Ahead of the award show we want to hear from you on which artist deserves to take home the title of Best Male R&B/Pop Artist.
The competition is stiff as usual and with so many strong performers in the running we really don't know which of these singers will win the award.
There are five men up for the trophy and each one of them is worthy of taking home the prize.
The real question however is who do you think should get the award?
Kevin Winter/Getty Images for NARAS
While there are a lot of amazing male singers who could be in this category, only five made the cut. The first artist in contention for this top honor is Bruno Mars.
The "Finesse (Remix)" singer is up for three awards total, including Video of the Year and Best Collaboration, but based on his amazing talents on stage and on his records we're thinking he could really take home the Best Male R&B/Pop Artist and beat out the other four artists.
Mars won two BET Awards last year and five Billboard Music Awards this year, so he is definitely a strong competitor when it comes to award shows.
The "That's What I Like" singer will be going up against a lot of successful artists this year including Chris Brown who is up for two awards himself, so he shouldn't count on winning it all just yet.
The 29-year-old singer released his eighth studio album Heartbreak on a Full Moon last year and based on its chart-topping success—it landed at the No. 3 spot on the Billboard 200 chart and No. 1 on the Billboard Top R&B/Hip-Hop Albums chart—he has a real shot at this award as well.
The Weeknd will also be battling it out for this impressive award this year. The Canadian artist released Starboy in 2016 and in 2018 he released an extended play called My Dear Melancholy both of which made his fans love him even more.
Jack Plunkett/Invision/AP
Khalid is another top artist who has a really good chance of winning this title. The 20-year-old singer dropped his debut album American Teen in March 2017 and ever since he's been the talk of the music world.
In 2018 he was nominated for five Grammy Awards and five Billboard Music Awards and now he's up for this BET Award. Even though he has only released the one album it was such a massive success that he really does deserve all the attention he's getting.
The final artist up for this category is newcomer Daniel Caesar. The Canadian singer is also up for the Best New Artist award and although he only has one record to his name he has already caught the attention of many at the Grammy Awards. 
Plus, his debut record landed in the top 20 on numerous music charts so, clearly he is a young talent making a major splash in the music world right now.
Now that you know who is in the running this year, vote for the performer you want to see win BET Awards' Best Male R&B/Pop Artist below!
Tune in on June 24 at 8 p.m. to see which singer wins this award and of course check out a few killer live performances as well.
BET Awards: Best Male R&B/Pop Artist