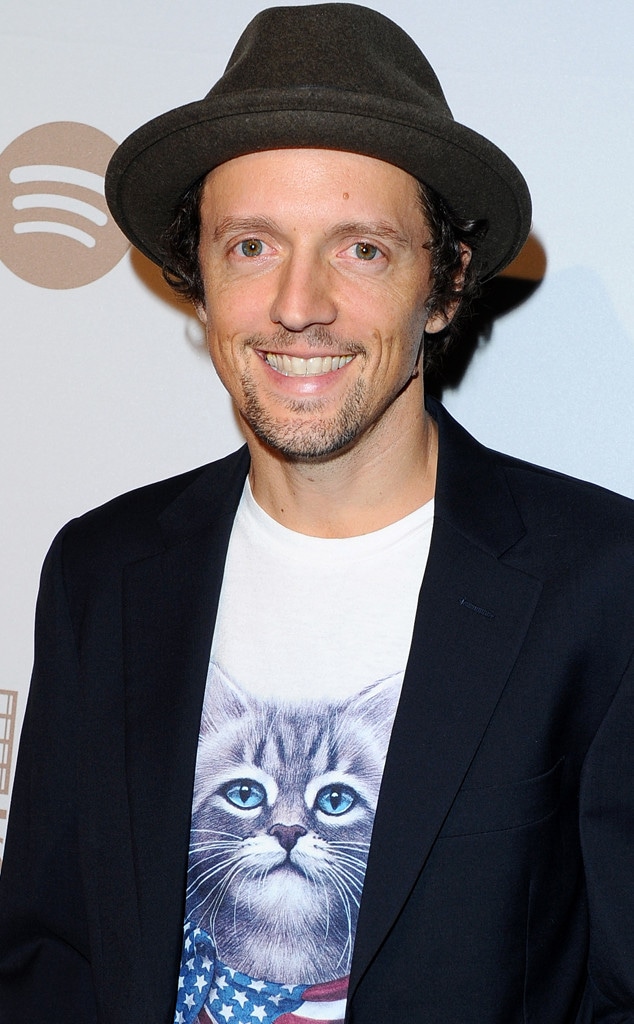 Broadimage/REX/Shutterstock
Jason Mraz is spelling out his support for the LGBTQ community in a love poem in honor of Gay Pride Month.
In the piece, posted in Billboard, the 40-year-old "I'm Yours" singer expresses gratitude for how the group has inspired him, shown him what strength is, "risked so much for love" and stood up for him and the world.
"We still have a long way to go," he wrote. "But know / I am bi your side. / All ways."
Mraz, a longtime supporter of the LGBTQ community, married a woman, Christina Carano, in 2015.
In 2005, he told the gay men's magazine Genre, which no longer exists, "I have a bisexually open mind, but I have never been in a sexual relationship with a man. If the right one came along, then sure." 
In 2012, he told that Pridesource.com, when asked about his support for the LGBTQ community, "Now that I have this opportunity to shine a light on the subject and be a straight man and be outspoken, I'm making up for that lost time—I'm making up for that kid, that geek in the pink, that didn't stand up—and I'm using my voice now for good, and it makes me feel really darn good."
"I'm keeping more of my options open these days," Mraz said, regarding his sexuality. "Were we to live in a society that was equal, those labels wouldn't really exist or matter, except maybe at the DMV or someplace where, for some reason, you have to put down gender, race or age. I don't get it. I don't get why sexuality has to be such a big deal. You know, I've been invited by couples to join them and I'm really turned on by that. I've never taken them up on it, though."