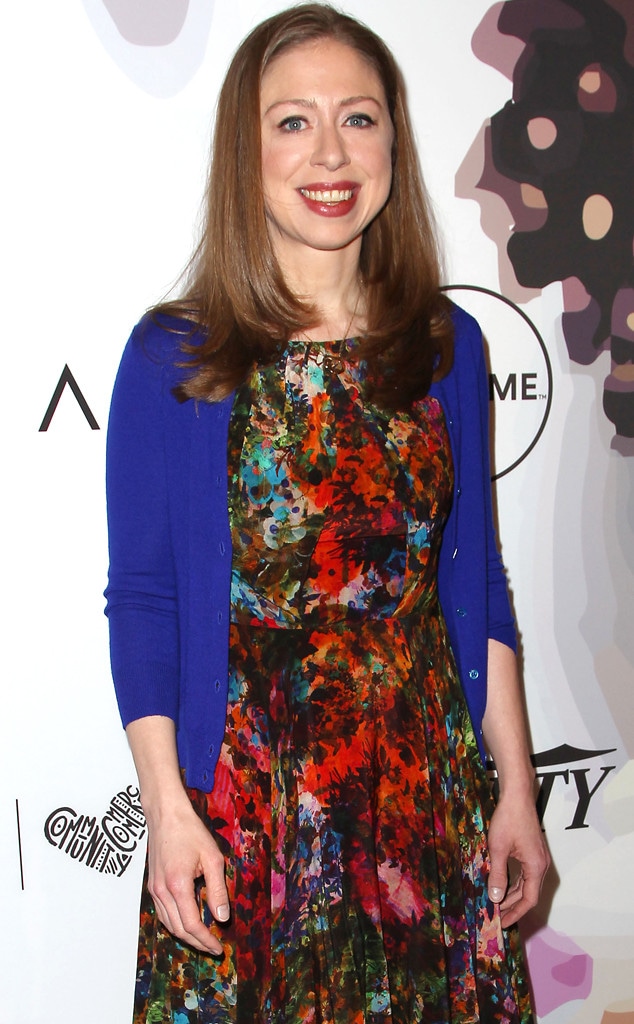 Kristina Bumphrey/StarPix/REX/Shutterstock
Chelsea Clinton clapped back at a few Twitter trolls on Tuesday after the social media users compared her to Howdy Doody.
It all started when Twitter user Richard Rothchild shared a photo of the former first daughter in which her face was replaced by the marionette's mug. The She Persisted author replied to the tweet by thanking her haters for the comparison.
"Thanks to Richard & all the people on @Twitter who've compared me to Howdy Doody," she wrote. "I now know a bit about him, including that he stood up to bullies & believed in being kind to animals. I'm always happy to be on the side of allyship & kindness. Thanks again!"
However, the comebacks didn't end there.
"Hi Lee! Your prerogative to be offended on Howdy Doody's behalf," she wrote in response to another since-deleted tweet. "I like to think that the people & marionettes, including Howdy Doody, who stand against bullies & who stand for kindness will always find each other. Wishing you & yours a lovely evening."
She even had a witty response for Twitter user DeplorableDays, who likened her appearance to a donkey's.
"Hi DeplorableDays!" she tweeted. "I adore donkeys. They're fierce, strong & determined. Thank you for the compliment. Have a great night!"
Clearly, Clinton doesn't have time for social media haters.