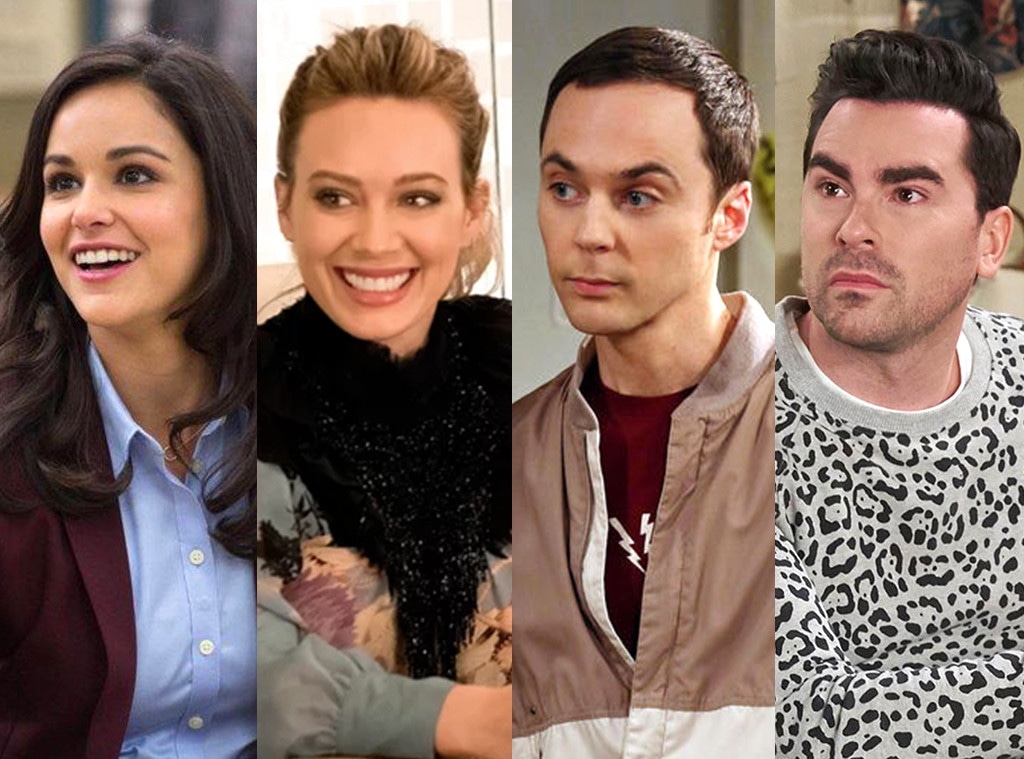 FOX, TV Land, CBS, CBC
Ready to find the funny?
It's time to vote for your favorite comedy stars in the 2018 TV Scoop Awards, our ongoing quest to honor your TV faves. 
As always, you can vote as many times as you want for as many actors as you want, and all the polls will close Friday, June 29 at 5 p.m. PT. 
In last year's awards, Brooklyn Nine-Nine's Andy Samberg and Melissa Fumero both won this category, and not only are they both nominated again this year, but their characters have since gotten married! (And their show was saved from cancellation by NBC!) 
Tomorrow, you'll get to vote for your favorite breakout stars! That poll will go live at noon PT, so keep an eye on @eonlineTV on Twitter. 
You can already vote for best comedy and best drama, and drama acting, so don't forget to do that too! 
All polls are now closed. Thanks for voting! Winners will be announced Monday, July 2.