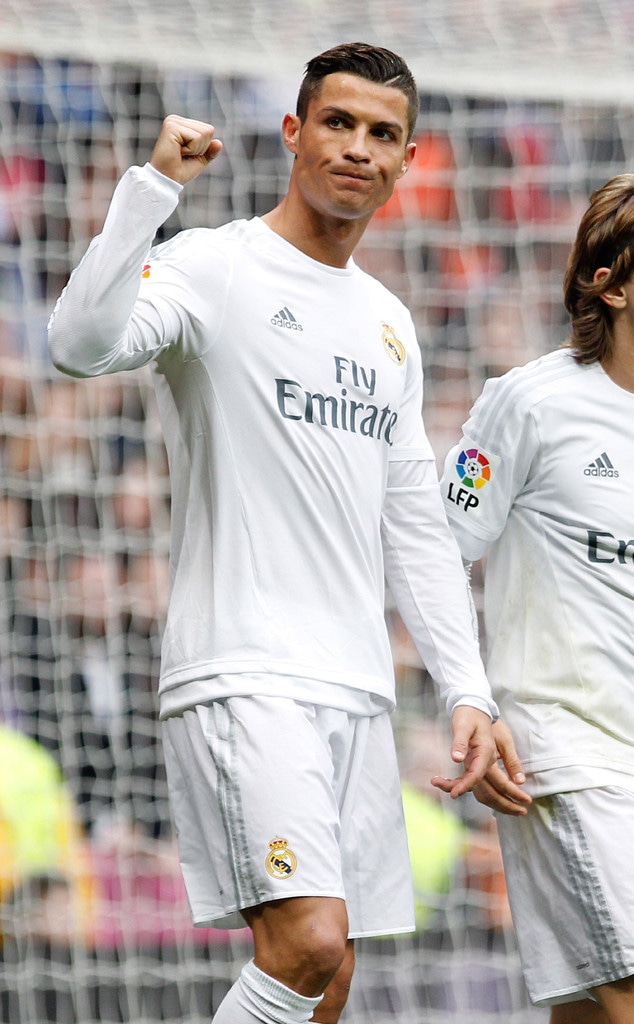 INFphoto.com
GOALLLLLL!
2018's FIFA World Cup Russia is finally here! As soccer fans know this year's World Cup officially kicked off on June 14 in Russia with the opening match between Russia and Saudi Arabia. There will be 64 matches overall which means nonstop soccer fun, all day long. 
If you're a major soccer buff then you probably already know exactly which of the 32 teams is facing off against one another each day. You also probably know that there are three matches going on today and even more over the weekend.
If you're not exactly a soccer fan, or at least a fan of watching the sport on TV, you can still get in on the sports fun by checking out the top 20 athletes competing over the next few weeks below.
Be warned, when we say "top 20 athletes" we're not talking about their talent on the field, although each of these men are killer soccer stars. We're talking about their looks!
We've rounded up the 20 hottest soccer players from all over the world (well, from the countries competing this year) who are taking the field as a part of the 2018 FIFA World Cup, so get ready.
Whether you're a fan of their ball skills (it's a thing, don't laugh), or are simply hoping for a shirtless moment during one of the matches, these hotties will not disappoint. Their handsome faces, chiseled abs and the fact that they are playing in the biggest soccer tournament—that only happens every four years—makes them athletes to watch in our minds.
Plus, who doesn't like a little eye candy while watching sports? We know we do!
OK, now's the time to scroll through all the saucy images of these hot men from countries like Portugal—we're looking at you Cristiano Ronaldo—to the home team of Russia. There are a lot of lookers for you to focus on...when you're not watching the game of course, so get excited.
Make sure to cast your vote for the hottest World Cup player when you're done oohing and ahhing over these sexy guys as well. Oh, and you're welcome in advance for the seriously hot photos below!
Hottest World Cup Players 2018
Don't miss the World Cup on Telemundo June 14 & 15!