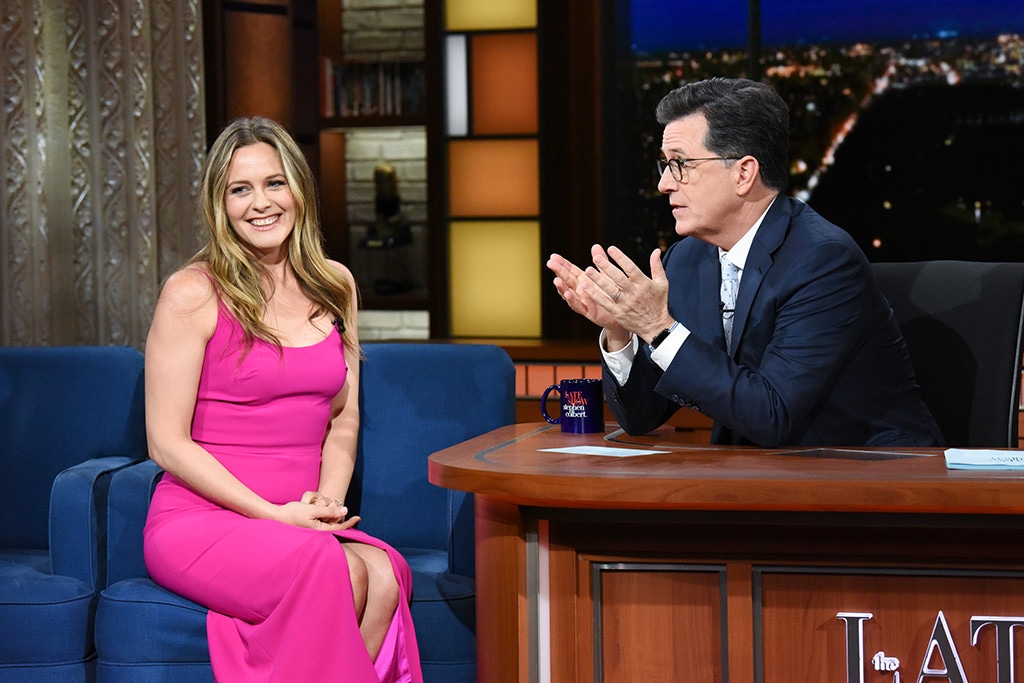 Scott Kowalchyk/CBS
Alicia Silverstone should have trusted her instincts.
As the 41-year-old American Woman actress explained on The Late Show Monday, she was concerned that her 7-year-old son Bear Blu Jarecki might be too young to see her star in the 1995 cult classic Clueless, as it's "not appropriate" for someone his age. But, "I took him to see it because it's at the L.A. cemetery, where they show it for 4,000 people...on a huge screen," she told Stephen Colbert, joking it was very romantic to be "laying down with pillows and rosé."
Unfortunately, her son wound up emulating some of the more adult behavior he saw onscreen. "He loved it, but the one thing he took away from it, aside from all the things I was worried about, was he kept trying to French kiss me afterward," Silverstone said, calling it "very sweet."
"And you said, 'That is not appropriate?'" Colbert asked.
"I just kept my mouth closed!" Silverstone replied. "That's what I did. And I just giggled."
Sensing Colbert's discomfort, the actress said, "I mean, like, it's super sweet."
"It is super sweet," Colbert said.
After a brief pause, Silverstone asked the host, "Are you worried?"
"Nope," Colbert said as the audience laughed.
"It's fine. He's not doing it anymore," Silverstone said. "But that's what his takeaway was!"