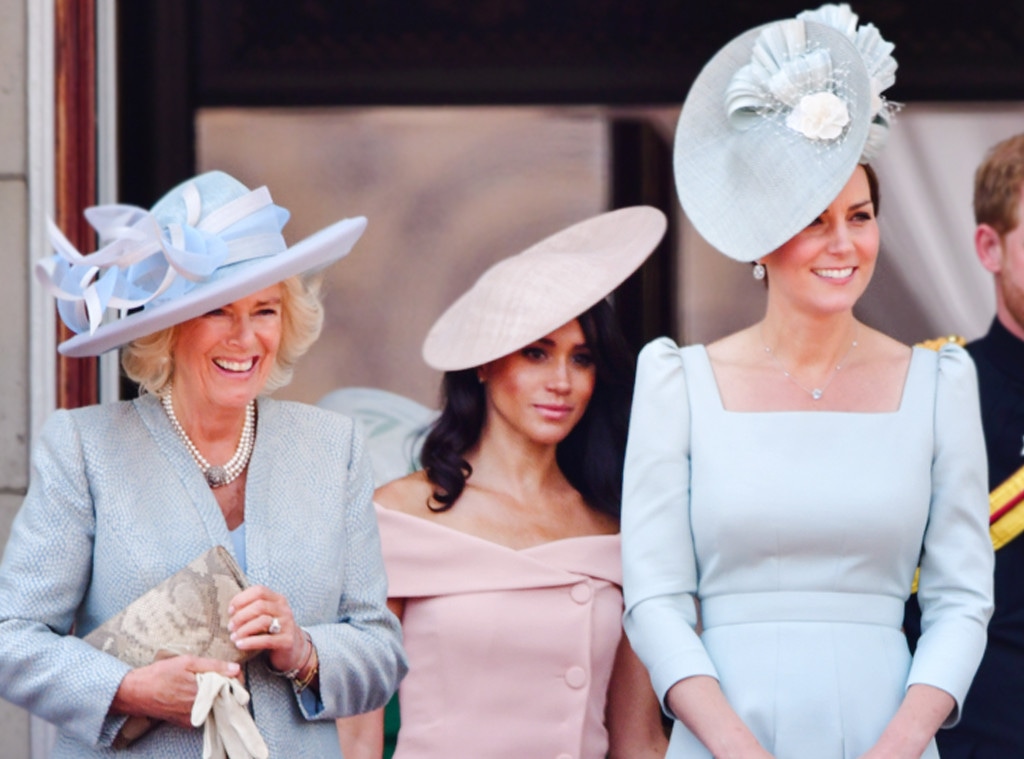 James Devaney/FilmMagic
Three duchesses, three very distinct styles. 
At the 2018 Trooping the Colour, Queen Elizabeth II's birthday parade celebration (not to be confused with her actual birthday on April 21), pastels were a plenty among the royals, with the queen, Kate Middleton, Meghan Markle and Camilla Parker Bowles taking part. While the duchesses followed the unofficial color theme, self-expression was clear. 
Kate wore a long-sleeve dress with a square neckline and an accentuated waist, a very classic look that displayed the small design details she loves, while Meghan wore a structural off-the-shoulder silhouette that featured her more modern style sensibilities. We know that Camilla is a fan of the skirt suit, but she also knows how to elevate the look. 
The question is: Which duchess is your style spirit animal? Whose mastery of shapes, colors and fabrics best aligns with your wardrobe preferences. Keep scrolling to find out!