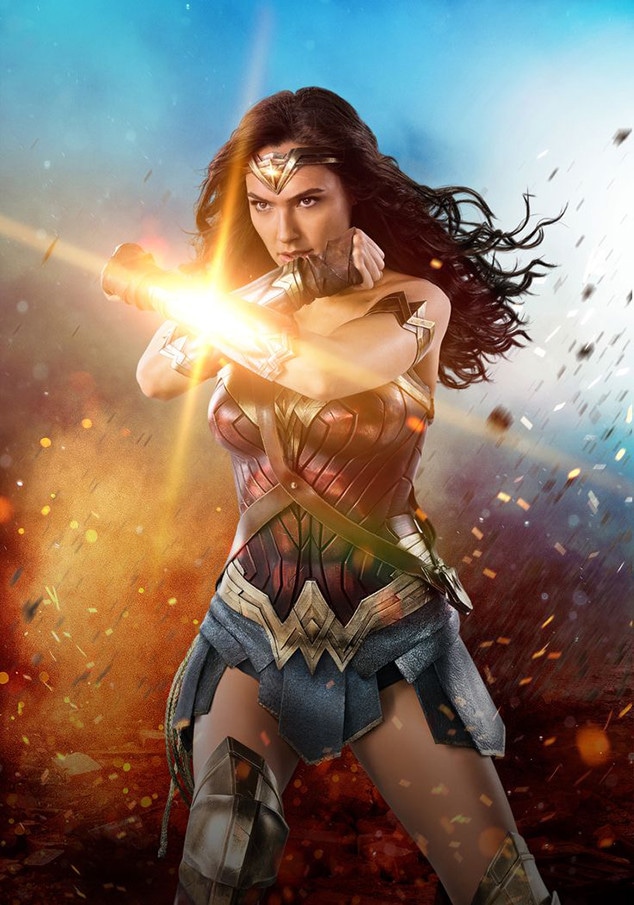 Warner Bros.
Heroes unite!
No matter how many of us like the villains in a story (not all villains but some are lovable), we always find ourselves rooting for the heroes. Whether they're an underdog trying to make a name for themselves, or a literal superhero with powers meant to save the world, heroes are always a good idea.
After all of the Avengers films and Marvel franchises you'd think we'd be sick of superheroes, but we're not. In fact, not all heroes wear capes or have actual powers, but when they overcome darkness or meanness we can't help but cheer.
That's why, when it comes to the 2018 MTV Movie & TV Awards (which airs tonight) it's hard to choose our favorite hero for the Best Hero category. Luckily, we're going to leave that honor to you.
See which actors have made the list this year for Best Hero below and then vote for your favorite in our poll!
In order to vote for your favorite hero you have to know who's in the running, right? Well, for starters there is Chadwick Boseman who played T'Challa and Black Panther in the epic Marvel film Black Panther. The movie was such a success that fans saw it multiple times and tweeted about it more than any other before for it. Plus, it left us wanting to see Boseman as the hero in as many follow-up films as possible.
Star Wars: The Last Jedi actress Daisy Ridley, who played Rey in the movie, is also up for the big honor. She kicked some serious butt in this movie and proved that you don't have to be Luke Skywalker to save the galaxy, let alone make an impression with Star Wars fans.
Another fierce female up for this year's hero award is Gal Gadot. She played Diana Prince and Wonder Woman in Wonder Woman and taught girls everywhere that saving the world and being a strong individual is not only a man's activity. Plus, she looked so good as she took on her superhero role and protected of all mankind.
When it comes to the television nominees there are two very amazing actors who made the cut. The CW's Grant Gustin, who plays Barry Allen and The Flash on The Flash has landed himself a spot in this very exclusive category and it's definitely well-deserved. He has been playing this hero role for four seasons and is super fast, so maybe 2018 is his year.
Last, but certainly not least, is the queen of dragons. Emilia Clarke who plays Daenerys Targaryen on Game of Thrones is going to give all of her fellow nominees a run for their money this year. As one of the most beloved Game of Thrones characters, and definitely the fiercest, she is always a star to look out for, so everyone should watch out!
OK, the time has come...cast your vote for Best Hero below.
Oh, and don't forget to tune in to tonight for the 2018 MTV Movie & TV Awards at 9 p.m. on MTV to see which star takes home the popcorn trophy.
MTV Movie & TV Awards Best Hero Poll