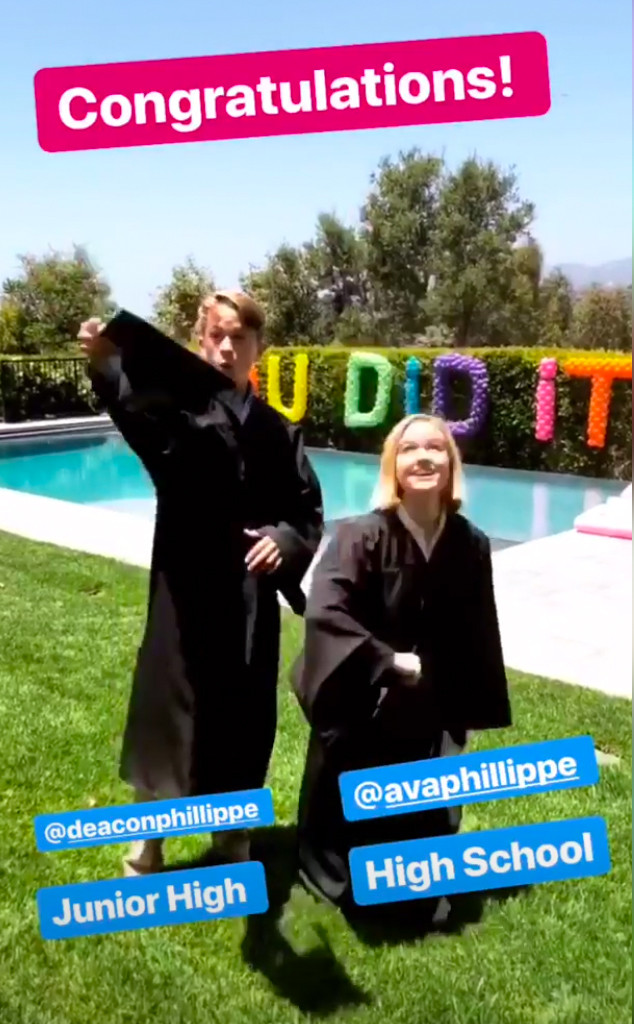 Instagram
Reese Witherspoon celebrated graduation day the Legally Blonde way.
On Sunday, the 42-year-old actress posted a video of her children Ava Phillippe and Deacon Phillippe tossing their graduation caps in the air. Her 18-year-old daughter graduated from high school while her 14-year-old son graduated from junior high.
Fans noticed balloons spelling out "You Did It" in the background of Witherspoon's shot. In Legally Blonde, Witherspoon's character Elle Woods yells "We did it!" at the end of her commencement speech upon graduating from Harvard Law School.
In addition to sharing photos of her kids and balloon décor, the proud mama showed a picture of a "Cheers Y'all!" pitcher and an Instagram-worthy crudité platter.