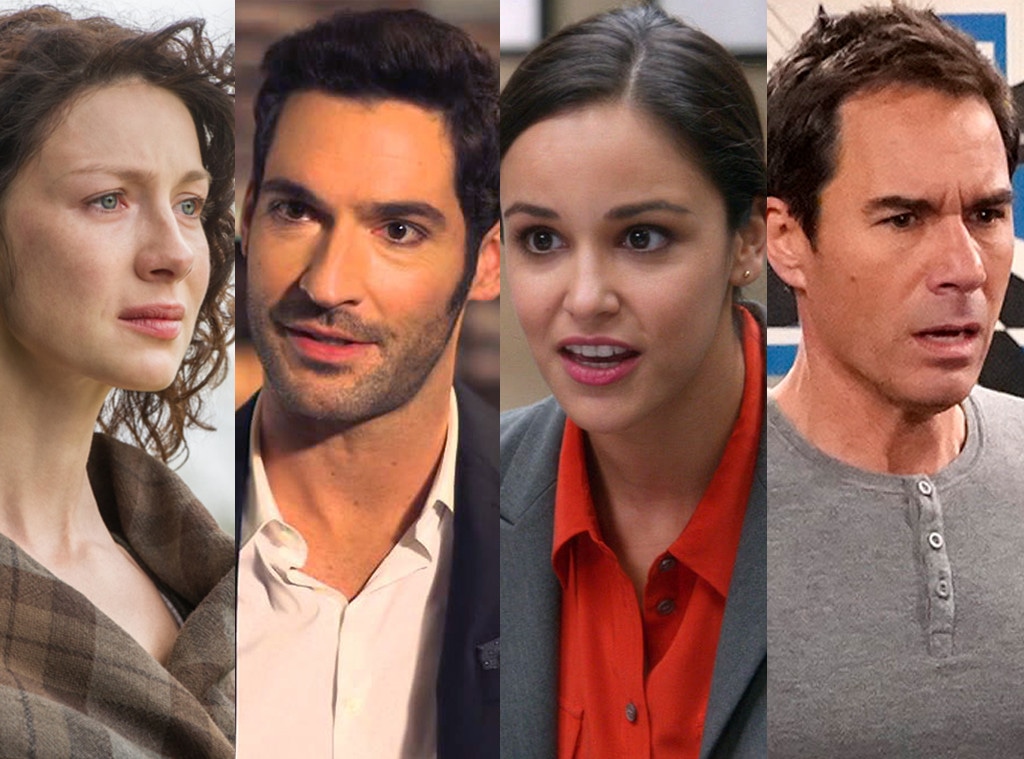 Fox, NBC, Starz
Welcome one and all to day one of the 2018 TV Scoop Awards!
While there will be polls upon polls upon polls to vote in over the next few weeks, we're starting with a big one: Best Comedy and Best Drama. Which shows were your favorites of the past year? It's up to you to tell us! 
You can vote from now until all polls close on Friday, June 29, and whichever comedy and whichever drama have the most votes will win. It's that simple! We promise! 
Last year, Netflix's Sense8 was named top drama, while CBS' The Big Bang Theory won best comedy. Both are nominated again, but whether they keep their titles is all up to you. 
You can check out the full list of last year's winners in our gallery, and don't forget to vote! You can vote as many times as you want for as many competitors as you want, and we'll be launching new categories each day. Tomorrow, be here at noon PT for the drama acting category! 
Now get to voting...
All polls are now closed. Thanks for voting! Winners will be announced Monday, July 2.