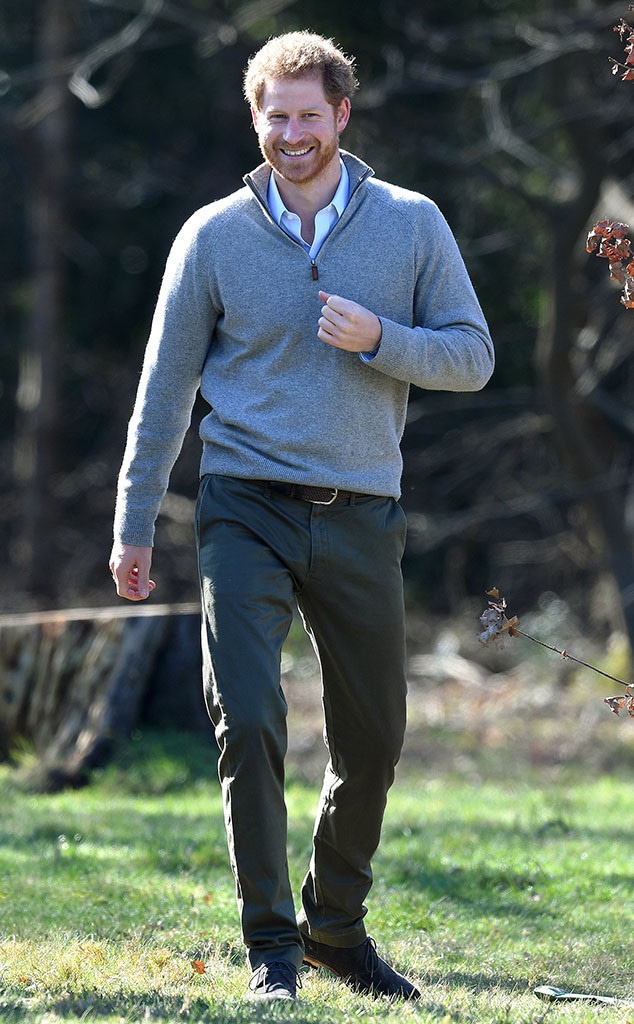 James Whatling / MEGA
The honeymoon is over and Prince Harry is back to work.
Just three weeks after the royal wedding, Prince Harry has continued fulfilling his royal duties, attending a charity gala for OnSide Youth Zones at Kensington Palace. The event was hosted by comedian David Walliams, who called Harry "the newlywed," and poked fun at his friend throughout the night.
The prince, who was sadly not joined by his new wife Meghan Markle, welcomed over 300 supporters to the event and even gave a heartwarming speech expressing his support of the organization.
Harry, 33, wore a suit and bowtie, and of course, his platinum wedding band.
The royal has been a longtime supporter of the charity, which supports the establishment of safe places for youth with difficult home situations to socialize and relax in.
Harry's attendance comes just three weeks after his wedding, followed by a honeymoon which was at first postponed due to Prince Charles' 70th birthday celebrations on May 22. The couple reportedly chose to travel to Africa, a continent that is important to both of them.
Although they didn't attend the event as a pair, Meghan and Harry plan to make their first official appearance as a married couple this Saturday at the annual Trooping the Colour parade, where they will greet the public from the Buckingham Palace balcony.