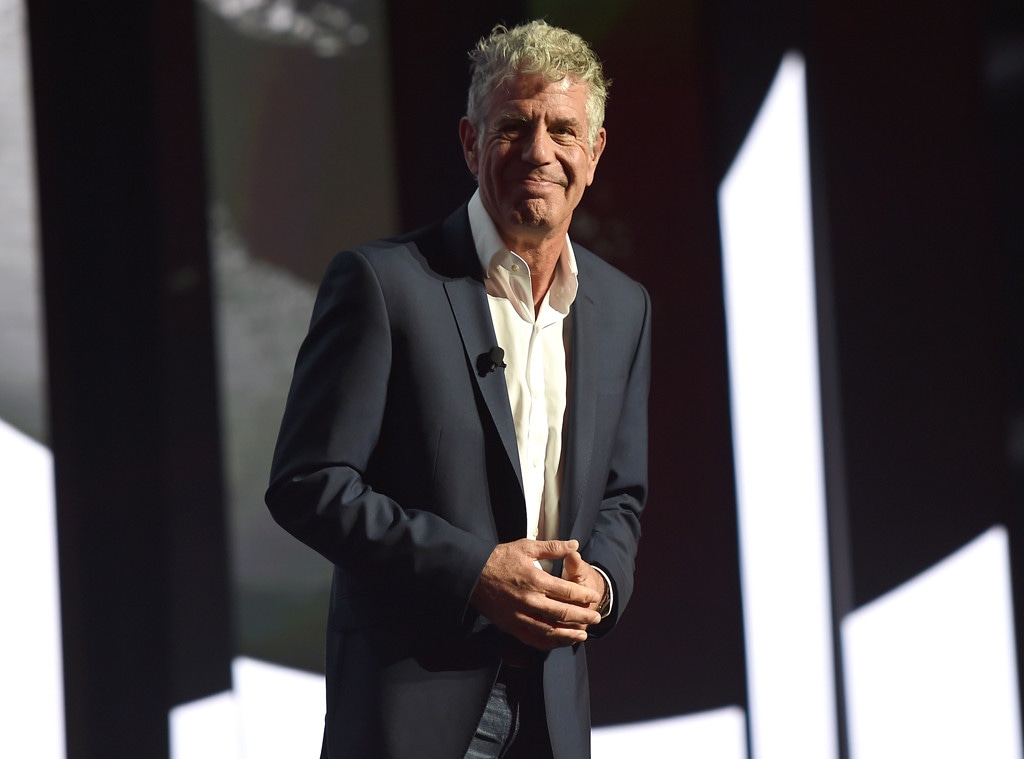 Nicholas Hunt/Getty Images for Turner
CNN, home to Anthony Bourdain's series Pars Unknown, is paying tribute to their late host.
The network announced it will air a special tribute, Remembering Anthony Bourdain, on Friday, June 8 at 10 p.m. ET, the same day Bourdain was found dead from an apparent suicide in his hotel room. He was working on an episode of the CNN series.
"It is with extraordinary sadness we can confirm the death of our friend and colleague, Anthony Bourdain," a spokesperson for CNN said in a statement. "His love of great adventure, new friends, fine food and drink and the remarkable stories of the world made him a unique storyteller. His talents never ceased to amaze us and we will miss him very much. Our thoughts and prayers are with his daughter and family at this incredibly difficult time."
On Saturday, June 9, CNN will air a night of Bourdain's favorite episodes of Parts Unknown beginning at 8 p.m. ET. On Sunday, June 10, a previously scheduled episode of Parts Unknown featuring Berlin, Germany, will air at 9 p.m. ET with a special introduction by Anderson Cooper. Remembering Anthony Bourdain will rebroadcast at 10 p.m. ET on Sunday.
"Tony was an exceptional talent," CNN President Jeff Zucker said in an email to employees. "Tony will be greatly missed not only for his work but also for the passion with which he did it."
Parts Unknown kicked off in 2013 and over its 11 seasons received five Emmys and a Peabody Award. The series followed Bourdain traveling the world to explore a variety cultures and cuisines.
Bourdain appeared on a variety of TV shows, including programs on Food Network and Travel Channel. The networks said in a statement, "We are stunned and deeply saddened to hear that the world is now without its global ambassador, Anthony Bourdain. He was an incredible talent who showed us beautiful, gritty, complicated and delicious places in every corner of the world. His wit and perspective will be missed. Our thoughts are with his family at this difficult time."
If you or someone you know needs help, call 988 to reach the Suicide and Crisis Lifeline. You can also call the network, previously known as the National Suicide Prevention Lifeline, at 800-273-8255, text HOME to 741741 or visit SpeakingOfSuicide.com/resources for additional resources.