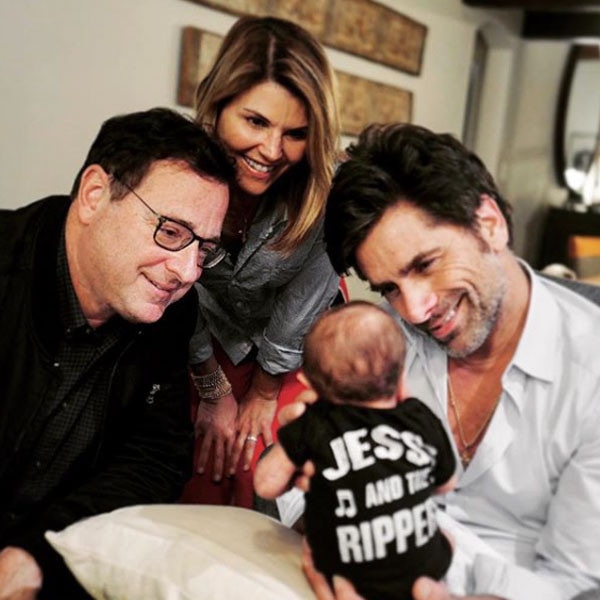 Instagram
Happy almost Father's Day everyone!
While Father's Day isn't until this Sunday, we are already feeling the fatherly love and ready to celebrate. In addition to getting to enjoy the summer sun every June on Father's Day, we get to focus on all of the men in our lives who've raised us, molded us and given us all the love we could ever ask for.
Although we will be spending time with our dads this weekend for the holiday, we wanted to make sure all of our favorite new dads in Hollywood got a little extra love from us too...you know in case they're reading this as we speak!
Celebrities like John Stamos, Jordan Peele, Aaron Paul and more are enjoying their first Father's Day on Sunday as an official dad and it's a pretty big deal. We love all Hollywood dads, especially ones that can't but help gush about their kids—we're looking at you Chris Hemsworth—but this post is an ode to all the newbie fathers out there. 
So, as you celebrate the dad or father figure in your life over the next few days, take a minute to honor the celebrity ones who are officially a part of the Hollywood dad's club now.
As we all know these men will most likely start making dad jokes and wearing socks with sandals any minute now, so we must remember them before they cross that total dad line. 
Join us as we celebrate these mens' first Father's Day below and get ready to ooh and ahh over some adorable baby pictures in the process!