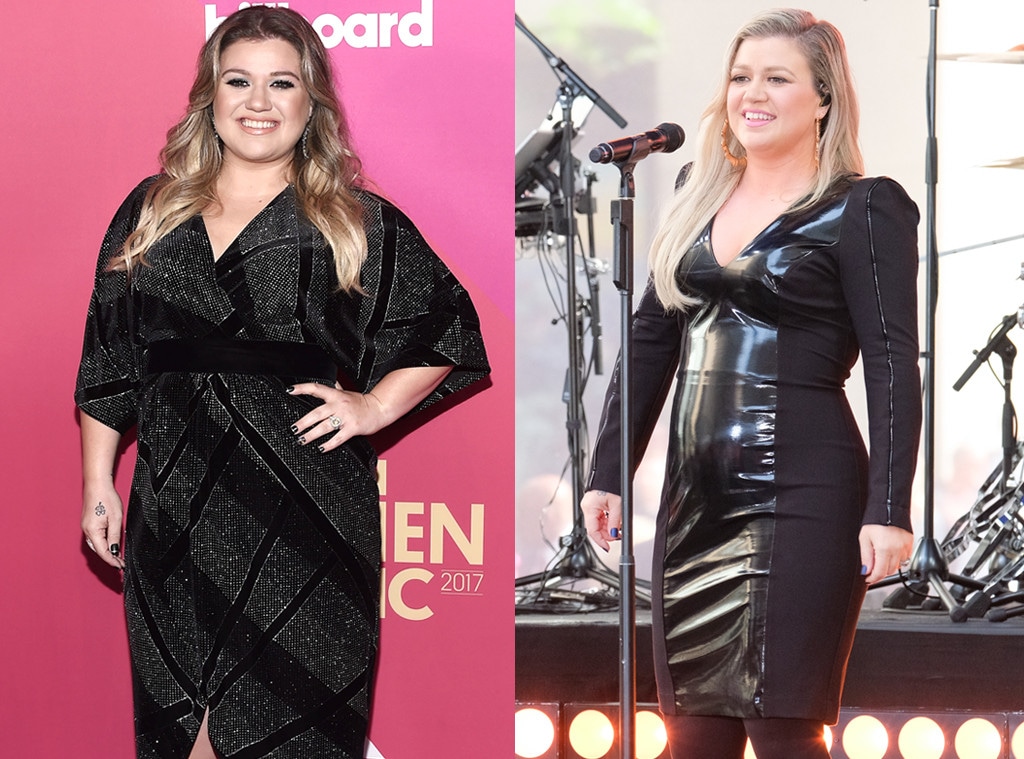 Matthew Eisman/Getty Images; Amanda Edwards/WireImage
For years, Kelly Clarkson's weight has been the topic of conversation. Over the past few months, she has dropped 37 pounds. So what's her secret?
The 36-year-old singer credits her weight loss to Steven Gundry's 2017 book The Plant Paradox: The Hidden Dangers in "Healthy" Foods That Cause Disease and Weight Gain and also says a new diet has alleviated a thyroid condition.
"I had an autoimmune disease and a thyroid problem that started in like 2006," Clarkson said on NBC's Today show on Friday. "I read this book...it might not work for you but it worked wonderfully. Here's the best part, ya'll, it's not even the weight- I mean, I know the industry loves the weight gone, but I mean, for me, it wasn't really the weight. For me it was like, I'm not on my medicine anymore. My bloodwork came back and I haven't been on my medicine since like February."
The singer says she does not work out, joking, "I do wine instead." She also said she still eats food such as cake and fried chicken, but makes sure to cook with ingredients such as tapioca or almond flour.
"And honestly, I'm gonna be real with you, it's really expensive to do," Clarkson said. "I wish the government would really back humanity on this, 'cause it's really hard to find. I was poor growing up and there's no way my family could have afforded this. It helped out so much with health. My autoimmune disease is like, gone and I'm like 37 pounds lighter in my pleather."
In the book, Gundry, a California-based chest and heart surgeon and contributor to Gwyneth Paltrow's Goop site, writes about how gluten and plant-based proteins called lectins, found in typically healthy foods such as grains, beans, nuts, fruits and vegetables, cause inflammatory reactions in the body that can lead to weight gain and other health ailments.
Some doctors and other critics have dismissed his claims as nothing more than a fad diet with no scientific evidence to back it up and there are mixed opinions in the medical community about whether eliminating certain foods from one's diet has any effect on autoimmune diseases.
"It's like understanding food and understanding what we do to our food, like spraying and pesticides and genetically-modified and like hormones we pump in and it's also about how pharmaceuticals have kind of like ruined our body, our flora, like everything and so, I don't really take medicine unless I absolutely need it," Clarkson said.