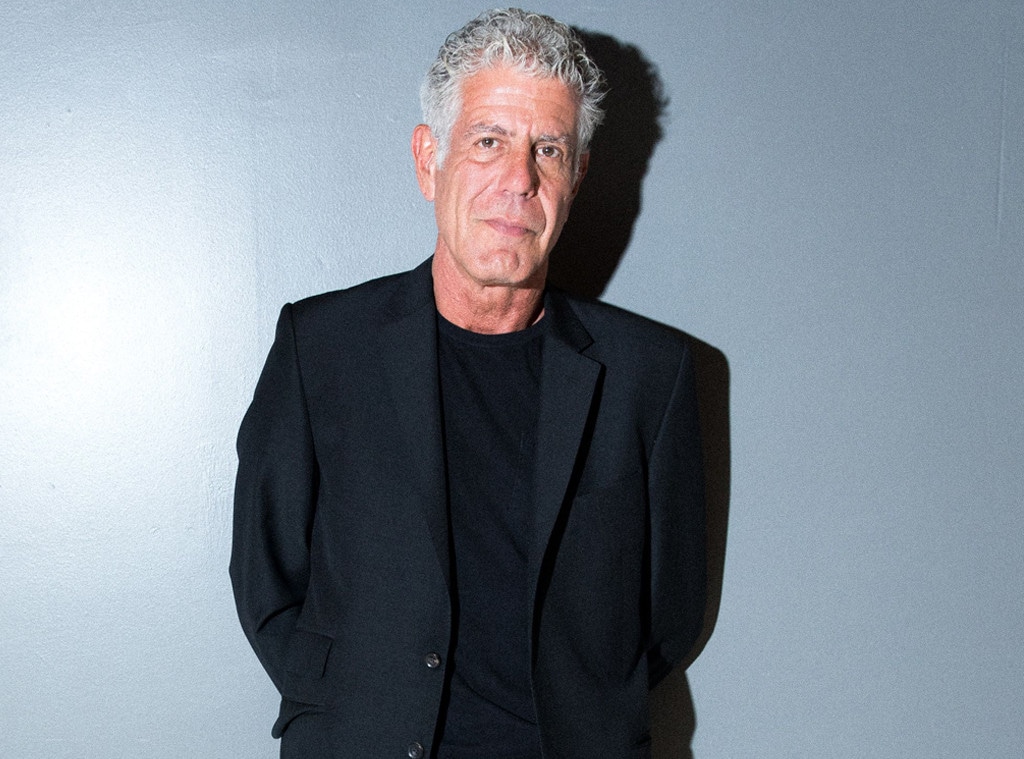 Vladimir Weinstein/BFA/REX/Shutterstock
Anthony Bourdain has died at the age of 61.
CNN confirmed the celebrity chef's death on Friday. The news outlet cited suicide as the cause of death.
 "It is with extraordinary sadness we can confirm the death of our friend and colleague, Anthony Bourdain," a spokesperson for the network said in a statement. "His love of great adventure, new friends, fine food and drink and the remarkable stories of the world made him a unique storyteller. His talents never ceased to amaze us and we will miss him very much. Our thoughts and prayers are with his daughter and family at this incredibly difficult time."
According to the Culinary Institute of America, Bourdain started his culinary career by working as a dishwasher in Provincetown, Mass. during his summer break from Vassar College. The Institute claimed he was reassigned to a cooking a station by the end of the season and soon enrolled in the cooking school. He graduated in 1978. 
Afterwards, Bourdain went on to cook for a number of restaurants, including The Supper Club and Coco Pazzo Teatro. However, his career would soon extend beyond the kitchen. In the 1990s, Bourdain started writing. He would go on to pen a number of books, including Kitchen Confidential and A Cook's Tour.
Then, in the early 2000s, Bourdain started appearing on television. In 2002, he appeared on Food Network's A Cook's Tour and in 2005 he starred in Anthony Bourdain: No Reservations. The celebrity chef would later travel the world for CNN's Anthony Bourdain: Parts Unknown, which debuted in 2013. He also starred on The Taste that same year.
To see more of the chef's major milestones, check out the gallery.
Bourdain married twice in his lifetime, first to Nancy Putkoski and then to Ottavia Busia. He and Busia welcomed a daughter in 2007.
Bourdain is also survived by his girlfriend Asia Argento.