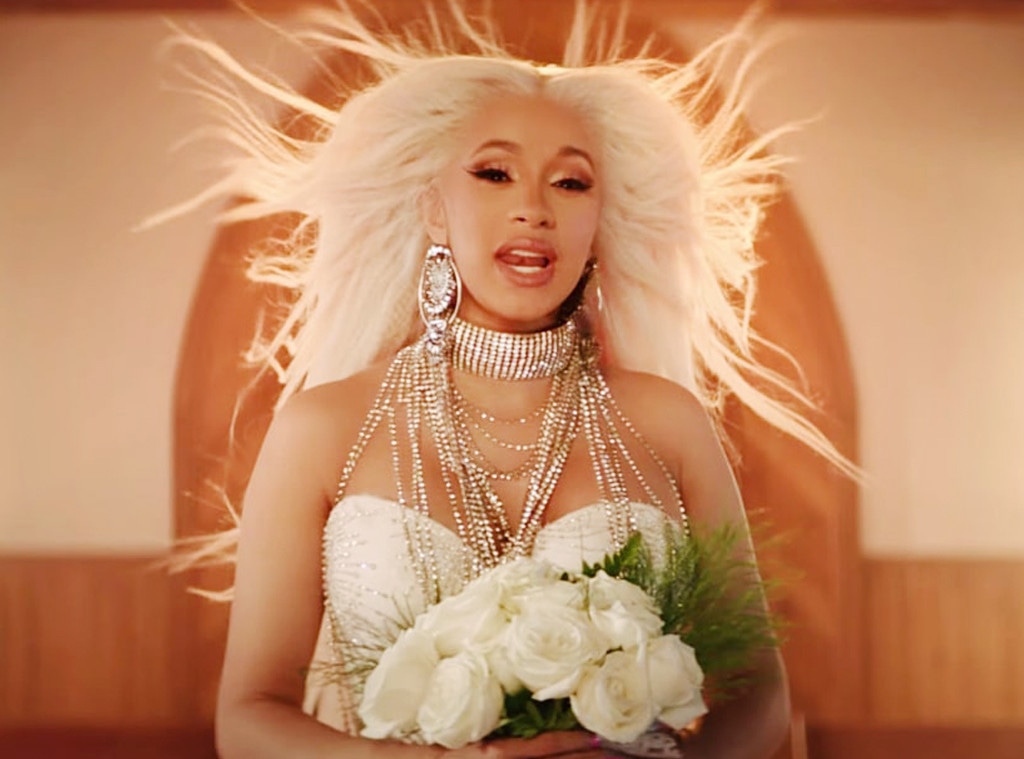 There's nothing better than a celebrity wedding...except for maybe a fictional one.
While real-life romances are lovely, music video nuptials can be far more visual, inspirational and—let's be honest—dramatic, giving us plenty to awe over. As we get into the thick of wedding season, we're looking back at the best wedding gowns to grace the music charts. Granted, most of these over-the-top pieces are worn in songs about heartbreak or newfound independence, but the styling cues have left a lasting impression. 
You may never know when the puffy sleeves and asymmetrical skirt, seen in Guns N' Roses' '90s hit "November Rain" will come back again. Cardi B's Christian Siriano gown in "Be Careful" might be worn for her upcoming real wedding to Migos' Offset. Demi Lovato's strapless lace stunner would be every modern bride's dream. 
To see the best wedding dresses from music videos of all time, click through. 
Which look is your favorite?