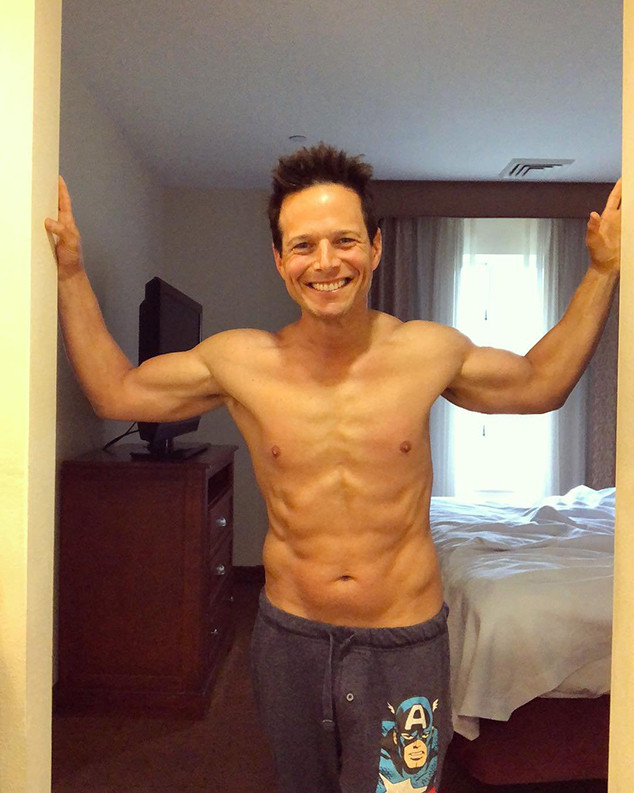 Instagram
Happy belated birthday, Scott Wolf!
The Party of Five actor turned 50 on Monday, June 4, and now he's celebrating the special occasion with a shirtless photo. A smiling Wolf stripped down to only his Captain America sweatpants for the photo on Thursday, captioning the snap on social media, "If posting a shirtless selfie at 50 years old is wrong...I don't want to be right. #thisis50 #youbetyourassidid."
And fans are going wild in response to the pic, even thanking the actor for sharing the photo! One Twitter user replied to Wolf's picture, "Ummmmm, hello there, hottie!!!!"
"You look fantastic. It's like you are drinking out of the fountain of youth," another social media user wrote.