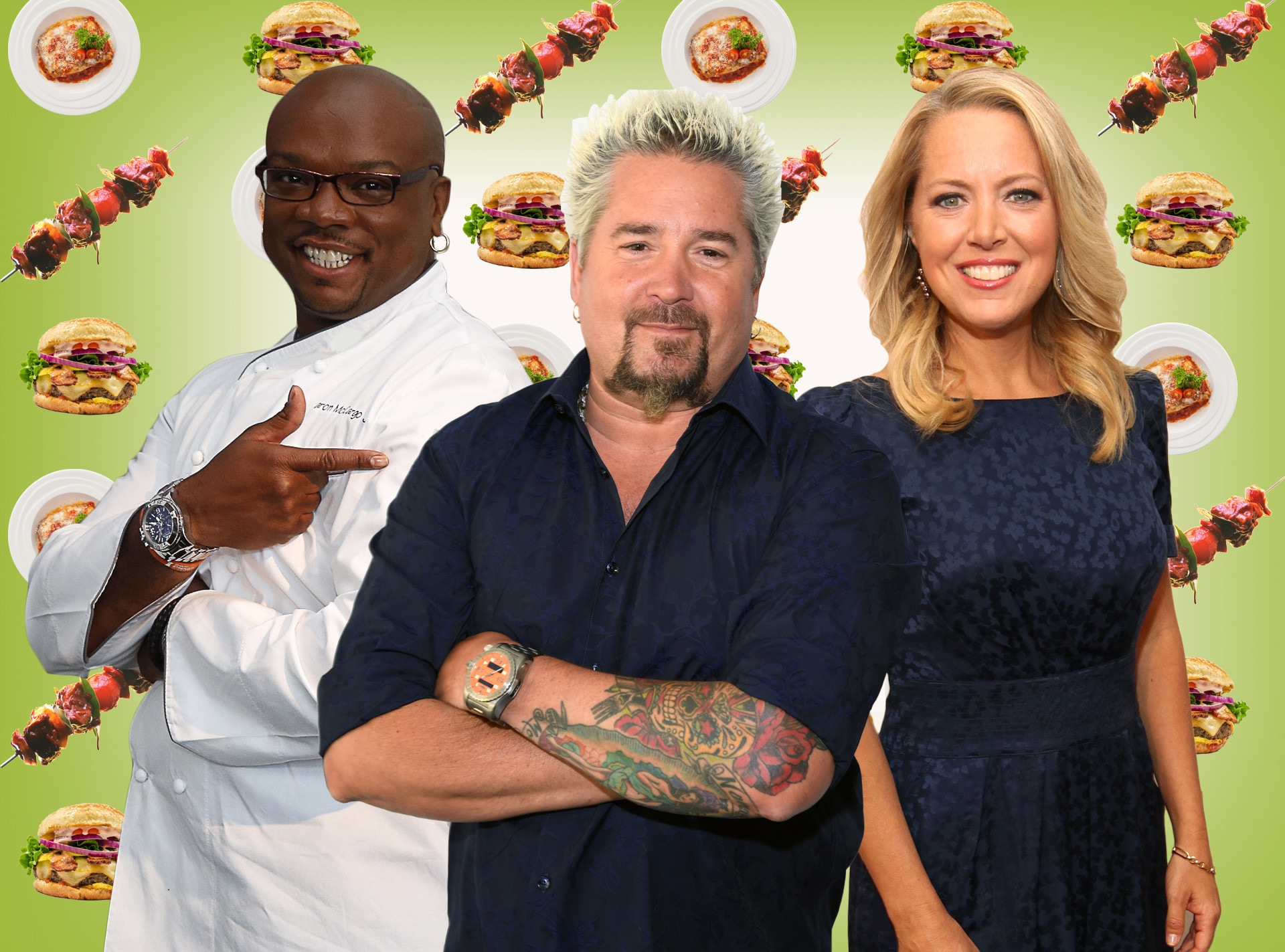 Getty Images, Instarimages/ E! Illustration
Everyone wants to be a star on the Food Network. But what happens when you actually get the chance to heat up the network's kitchen?
For 13 seasons, viewers have watched up and coming talent demonstrate their cooking skills and on-camera likeability for a variety of experts on Food Network Star.
And while frequent judges Bobby Flay, Giada De Laurentiis and Alton Brown make things look easy, those watching at home realize there's a lot more than what meets the eye.
Later tonight, a group of contestants will come together and compete to be the Food Network Star for season 14. And as culinary teachers, caterers and chefs try to impress both judges and viewers at home, we wanted to know what recent winners have been up to.
For many, the show catapulted them to a whole new level of success and fame.
"Next Food Network Star took my career to the next level in so many ways. One of the ways was I went from being a cafeteria manager in an elementary school and cater to being on TV and getting to live my dream I had always wanted to do," season 13 winner Jason Smith shared with E! News. "Getting to touch people's lives from the youngest child to the oldest viewer through food and TV is the most rewarding part of my life and the journey of Next Food Network Star led me on the right path."
As for what it takes to win, some former winners shared their advice to E! News before the big season premiere.
"Know who you are and what mark you want to leave on this earth.  Be very clear on what you contribute better than anyone else, and celebrate that," Melissa d'Arabian shared with us. "For example, I was the very best among the chefs my season at getting dinner on the table quickly and affordably while juggling four daughters in diapers. No one can beat you at being you. So, be you."
Aaron McCargo Jr. added, "Viewers love realness and honesty in the kitchen and aren't really looking for the cookie cutter style cook/chef, but someone they can trust when it comes to what you say your good at doing."
Without further ado, take a look at all the successes your favorite winners have accomplished since winning their respective season in our gallery below.
New episodes of Food Network Star air Sunday nights at 9 p.m. only on Food Network.