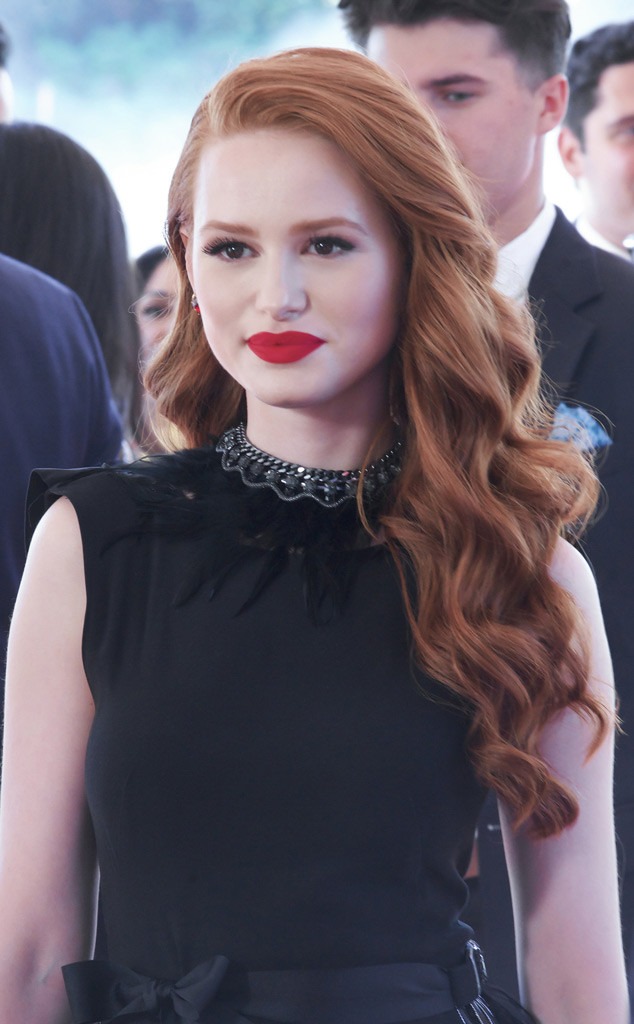 The CW
Everyone has their favorite actor in a movie and their favorite scene or episode of a TV show, but what about your favorite scene stealer?
Over the past year there have been a lot of amazing movies and TV shows that have gotten our attention. All of which have had a scene stealer worthy of their own film or spinoff series.
Whether it was Black Panther or the new baddie on Riverdale, this year has been packed with great characters and storylines. The one thing we often forget however is the actor who stole the show when they weren't really supposed to.
Some actors are cast as the leads and therefore you assume they're going to be the center of attention of the movie or show, but there are a lot of roles and actors that make you do a serious double take.
The stars that steal your attention deserve a little love too, don't you think? That's why there is an award dedicated to "Scene Stealer" at the MTV Movie & TV Awards every year. Yay!
This year the category is packed with a lot of star power and we don't know who is going to take the trophy home. The competition is stiff because it includes a Stranger Things star, a Black Panther actress and a Girls Trip comedian in addition to two more heavy hitters. So, who do you think will get that coveted popcorn trophy? Before you pick your favorite let's meet the actors who are battling for the coveted title this year.
When it comes to TV actors Dacre Montgomery is up for his role as Billy Hargrove on Stranger Things. As the human villain on the Netflix series he is continually on screen and stealing time and happiness from the rest of the main characters. Plus, his mullet wig is too amazing not to notice.
Montgomery will be up against another worthy TV star this year in Madelaine Petsch who plays Cheryl Blossom on Riverdale. Throughout season two of the hit CW series Cheryl quickly became an even bigger fan favorite than she already was. She found a new love, helped out her friends and even became a Serpent, so yes she was our standout star—even though she isn't a Betty or Veronica!
Michele K. Short/Universal Pictures
In the movie realm there are three actors who are going to give the TV stars a run for their money. For starters there is Tiffany Haddish (who is also the host for this year's show), who played Dina in Girls Trip. This movie might've been an ensemble comedy, but Haddish really did steal the show. Her humor was front and center and now we want to see her in every new comedy ASAP.
The MTV Movie & TV Awards host will be facing off against Letitia Wright, who played Shuri in Black Panther who is beyond fierce. The film might've been about her brother, but Shuri is a total badass and our kind of hero!
Last, but certainly not least, Taika Waititi as Korg in Thor: Ragnarok is up for the award. There are a lot of heroes and villains in Marvel films, but Korg surpassed them all and won over fans due to his hilarious persona and therefore, he could win it all. Seriously, he's a hilarious pile of rocks and we just love him so much.
Cast your vote for the ultimate scene stealer below!
PS: Make sure to tune in for the 2018 MTV Movie & TV Awards on June 18 at 9 p.m. on MTV.
2018 MTV Movie & TV Awards Scene Stealer