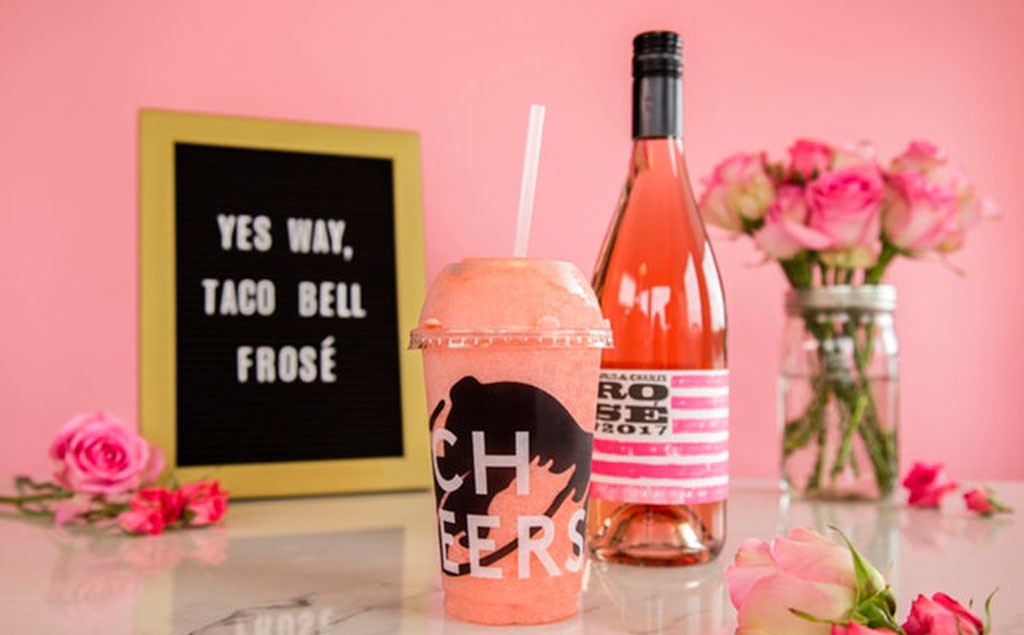 Taco Bell
Looking for a way to cool down this summer? Taco Bell's new drink item might just do the trick!
The popular fast food chain is adding a frosé (frozen rosé) to its menu for the upcoming season, just in time for those hot summer days. The drink, called The Berry Frosé Twisted Freeze, will be available at two of their Taco Bell Cantina locations, one in Dearborn, Ill. and one in Newport Beach, Calif.
If you're around one of those locations this summer you can stop by and pick up the drink for $5.49 in Deaborn and $7.99 in Newport Beach.
So maybe if the frosé is a hit Taco Bell will offer the drink in more locations? We'll have to wait and see!
If you're not able to make it to those two locations this summer, you can check out the company's other latest products HERE.
And check out a preview of the drink above!